An interview with Shilpa Bhandakar, founder of Coo
Interview With Shilpa, co-founder of Coo – an app to help simplify parenting

Mums In The Wood recently interviewed Shilpa Bhandakar, the co- founder of Coo. Here she tells us about what inspired her and how she came to create and run a very successful and extremely useful app for parents.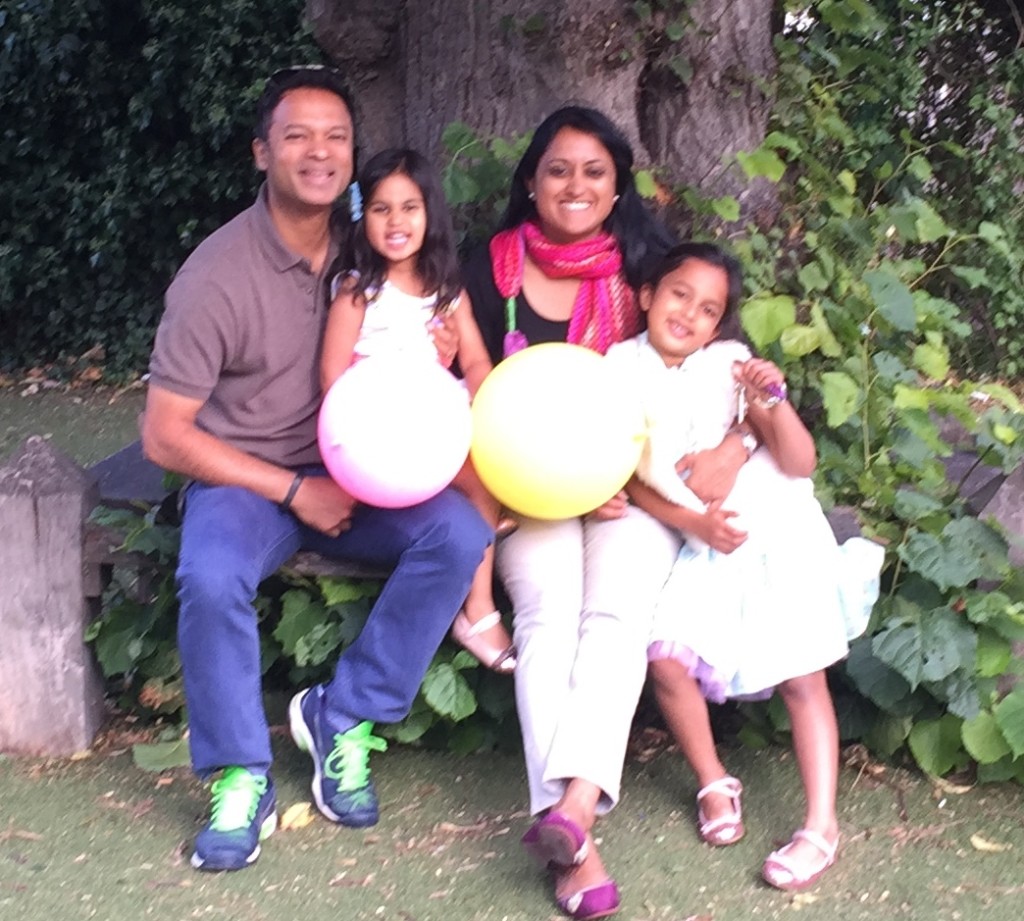 What inspired you to build Coo?
As a mum, have you ever wished you could:
Ask other parents the questions you forgot to ask the teacher?
Make sure you never forgot a school event? Get all those 'Dates for your Diary' from the newsletter to magically appear in your own calendar?
Get in touch with the parents of that child your daughter keeps asking for a play date with?
Well, that was me for my older daughter's entire Reception year L Not helped by the fact that my younger daughter had just started nursery as well – which meant a whole separate set of names, faces and calendar dates that I had to make sense of.
At the time, I was working in the City at a magic circle law firm my blackberry was my best friend. Every single thing – from needing to send family photographs in to the nursery to remembering early pick-up before half term – was entered into my blackberry (with a calendar invite for my husband. I figured if my calendar was cluttered with these reminders, it was only fair that his was too!)
If that wasn't frustrating enough, then the idea that each parent in each school was entering the same information about World Book day into their diaries was enough to drive me batty – what a colossal waste of (very precious!) time. Surely there has to be an easier way….
So what does Coo do?
Coo is group communication and calendar app – think WhatsApp meets Google Calendar but with lots of additional features designed for parents. It is totally free and completely private.
What sorts of additional features?
You can broadcast information to 100 parents or have a side chat with just one. Conversations are threaded so you can find what you are looking for and also have multiple conversations at the same time.
Groups share calendars that all members can access and contribute (one for all and all for one right?). Individual group calendars are consolidated into your personalised My Calendar that syncs to your phone. You get reminders and notifications and everything else you need to make sure you never forget Sports Day again.
How did you go from City lawyer to tech entrepreneur?
It has been quite a journey!  I started by going part-time and using my days off to learn more about technology. Programmes like Mums in Technology and Google's Campus for Mums & Dads were incredibly useful not only to get a better technical understanding of app development but also to learn more about the London tech scene.
My co-founder, Amit Rai, is also a friend from business school who has spent his entire professional life in tech, from Microsoft to Candy Crush. We spent many evenings and weekends ideating and brainstorming. And then got to the point where we looked at each other and pretty much simultaneously said "Right, so are we going to do this?" And from there, Coo was born.
Describe the journey
It has been a roller coaster – the highs are exhilarating and the lows are heart breaking (and I often go from one to the other and back in a span of 30 minutes!). But I do love being able to make decisions and see them play out, good bad or ugly, in a matter of days. You get feedback in real time and get to act on it in real time too – nice change from the bureaucracy of the corporate world I was previously used to.
What does Coo mean / does Coo have a meaning? 
Lawyers (me!) and engineers (Amit) aren't known for their creative writing skills – and our name is probably evidence of that.
Coo stands for connect and organise. We are ultimately about making things easier for parents and so the organisational aspect of the app is clear. But it is the connection between mums that gives colour to otherwise functional calendar entries, and what no other solution currently does.
Can you give me an example?
Knowing what time and when sports day starts is useful and nice to have. But nice-to-have goes to can't-live-without-this when a mum in the know reminds you that you need to pack a snack, a hat, and a bottle of sun cream (oh, and its only resident's parking except for 3 roads on the western side of the park). Can you imagine all that information saved with the diary entry for sports day, all synced to your phone? That's what Coo does!
Notes:
Coo is available for free on iOS and Android at www.letscoo.com/app. Use it to organise your family life (www.letscoo.com/family) or your school life (www.letscoo.com/pta) and everything in between.
If you want to get your nursery or school set up on Coo, drop me a line at shilpa@coo.social.