Social networking sites set up by parents for parents
Coo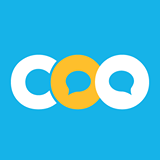 Coo: Connect & Organise
Set up by Shilpa Bhandarkar, an ex- city lawyer who has a busy schedule to navigate and juggle everyday, this app is a really easy way to stay on top of the where, what and who in your children's busy school and social calendars. Already making it's way into schools, the app is a great invention for busy parents. This is what she had to say about it.
"Having kids can be overwhelming! When is that dinosaur project due? Is swimming on Thursday or Friday this term? Any recommendations for a good half-term camp in North London? The list of things to remember and organise is endless.
Coo is a fabulous new free app designed to help busy parents from the same schools, clubs and classes connect. It also allows parents to organise all their children's activities in one place.
This video explains it best.
Designed by two London parents based on their personal experience, Coo has features that every parent will love:
Live, individual calendars for each school group (and a consolidated personal calendar that brings them all together)
Up to date class distribution list with real time access to phone numbers and addresses
A news feed to share information (e.g. spelling lists, notes from Curriculum evenings) and photographs
Great way for parents who don't make school pick-ups and drop-offs to stay in touch with what is going on.
Total privacy – small, closed groups so effectively the opposite of Facebook.
It is available to download for free on iPhone and Android phones."
For more information or to contact the founder please see below.
Website: www.coo.social
Facebook: https://www.facebook.com/CooSocialApp
Twitter: https://twitter.com/CooSocialApp
Email: shilpa@coo.social
---
Parentville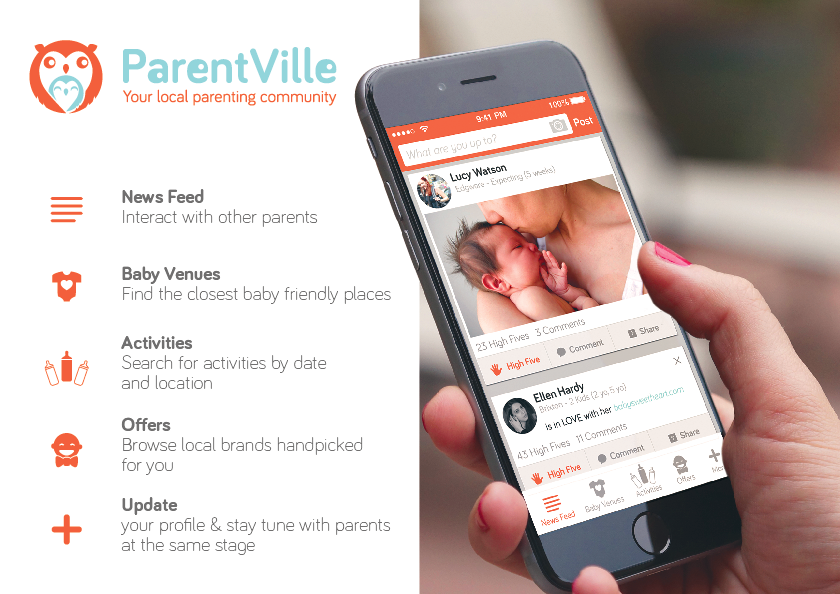 CEO, Lamice Hourani describes their recently launched app for parents, Parentville as follows:
Parentville was launched by a group of London mummies searching for a simple tool to explore the city with their children. It is a mobile-only community platform that gives you inspiration for activities and friendly venues to visit with your child in your local area (currently covering the UK). It also connects you with other parents nearby with whom you can chat, meet, laugh, share tips or recipes & swap second hand baby toys.
The mobile app is available for free on the App Store or Google Play.
"We are very passionate about ending new mum isolation and it has motivated our project from the very beginning."
If you want to learn more about us, join the conversation on Facebook, Twitter or Instagram. You can also watch our video attached below.
Website: www.parentville.co.uk 
Facebook: https://www.facebook.com/ParentvilleApp
Twitter: https://twitter.com/ParentvilleApp
Instagram: https://instagram.com/parentville/
You tube: https://youtu.be/ea6TNBVwqcI
Social media sites for parents are increasingly providing much needed support and advice for parents all over the world. Not only are these sites connecting parents from all parts of the world,  but the sheer volume of information that parents glean from social media sites is proving invaluable.
---
Mamazou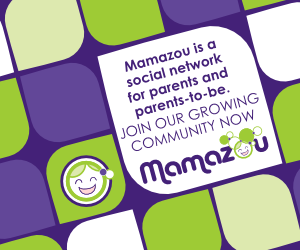 Set up by Jenny Raymond, Mamazou is a social networking site for parents all over the world to come together and share their knowledge, advice and experiences in one place. Mamazou is  a close knit and down to earth community offering members access to forums, groups, blogs and monthly giveaways. The site is set up as a place for parents to meet, to talk, to laugh, to vent, to share recipes, to win competitions and to come together and experience much more as one community. Sign up for free.

Website: http://www.mamazou.com/index.php
Facebook: https://www.facebook.com/mamazou85
Twitter: https://twitter.com/Mamazouu
Instagram: https://instagram.com/mamazou85/
---