WIN ONE OF TWO SETS OF FAMILY TICKETS TO DINOSAURS IN THE WILD – ENDED
PLEASE NOTE THAT THIS COMPETITION HAS NOW ENDED.
Congratulations to
Ramya Devanand and Varsha Venugopal

, the lucky winners of the competition below.

Win one of two sets of family tickets to see the fantastic show that takes you back to when giants walked the earth.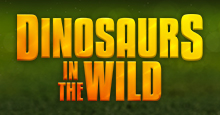 Dinosaurs in the Wild is like going on the greatest safari ever – except you'll travel back in time with our expert guides to see with your very own eyes what life was actually like 67 million years ago, surrounded by prehistoric animals.
Board our time machine and your time-travelling adventure begins – in just seconds, our pioneering technology will transport you back an astonishing 67 million years to meet living dinosaurs.
Ride across the Cretaceous plains and see some of the most awesome creatures ever to live. Then visit TimeBase 67, our incredible research station where scientists are studying dinosaurs. See prehistoric animals in cages, watch babies hatching, and witness an autopsy on a giant dinosaur.
As you move around and explore, learn amazing facts about dinosaurs – even plunge your hands into piles of poo to discover more about their diet! Be astonished by panoramic views of the prehistoric life all around you – a cruel Eden of tooth and claw – in which mighty creatures like Tyrannosaurus, Alamosaurus and Triceratops roam free in their natural environment.
You'll get closer to dinosaurs than you ever imagined possible, and these unforgettable sights, plus a few jaw-dropping surprises along the way, will place you right at the heart of the action – amongst dangerous dinosaurs, in the monstrous paradise of their world, at their time.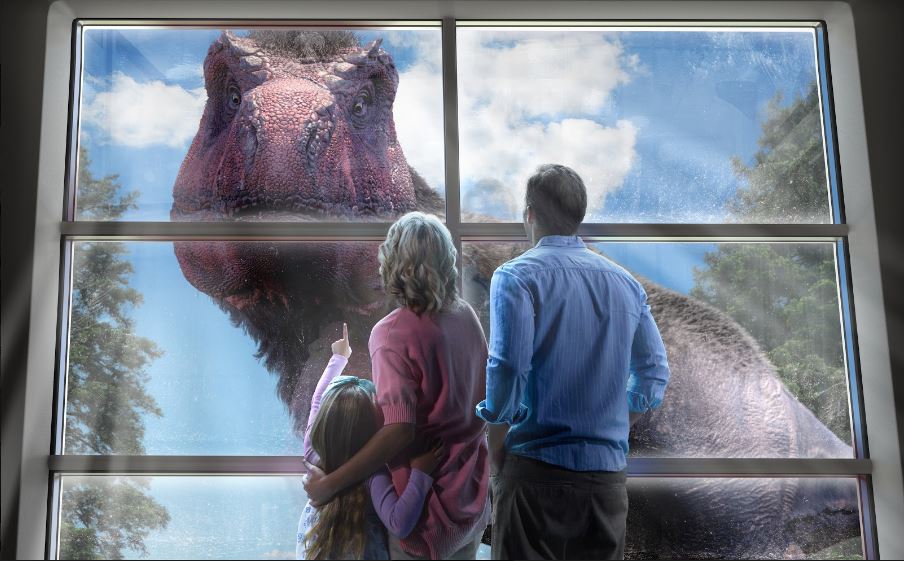 TERMS AND CONDITIONS
To qualify, entries must be received between 9.00 a.m. on 01st May 2018 and 23.59 on 22nd May 2018. Winners will be announced on 23rd May 2018 before noon.
TO ENTER:
'Like' our facebook page, https://www.facebook.com/mumsinthewood
and
Answer this simple question,
Question:
What does the word "dinosaur" mean?
Answers:
a) Fearsome Creature
b) Terrible Lizard
c) Fantastic Beast
Send in your answers together with your full name and telephone number via email to [email protected] by 23.59 on 22nd May 2018.
Two winners will be picked at random and announced on 23rd May 2018.
Each will win one set of family tickets to the show.
One entry per family only.
Prizes will not be refundable nor transferable and must be accepted as awarded and cannot be sold. There will be no cash alternatives available.
Once the winner has chosen the date, there will be no option to change the time or date.
Winners must respond with an acceptance,  within 3 days of being notified, to claim their prize.