An interview with Analisa Moore, founder of Love Letters by Analisa
Discount: 10%
Discount Code: MUMSINTHEWOOD
Mums In The Wood recently interviewed Analisa Moore, founder of Love Letters by Analisa. She is warm, friendly and was more than happy to give us an insight into how she started Love Letters  whilst on maternity leave with her second child, in order to spend more time with her kids. 
We had the chance to check out her designs, and you can order yours with a special Mums in the Wood discount of 10% using the code MUMSINTHEWOOD.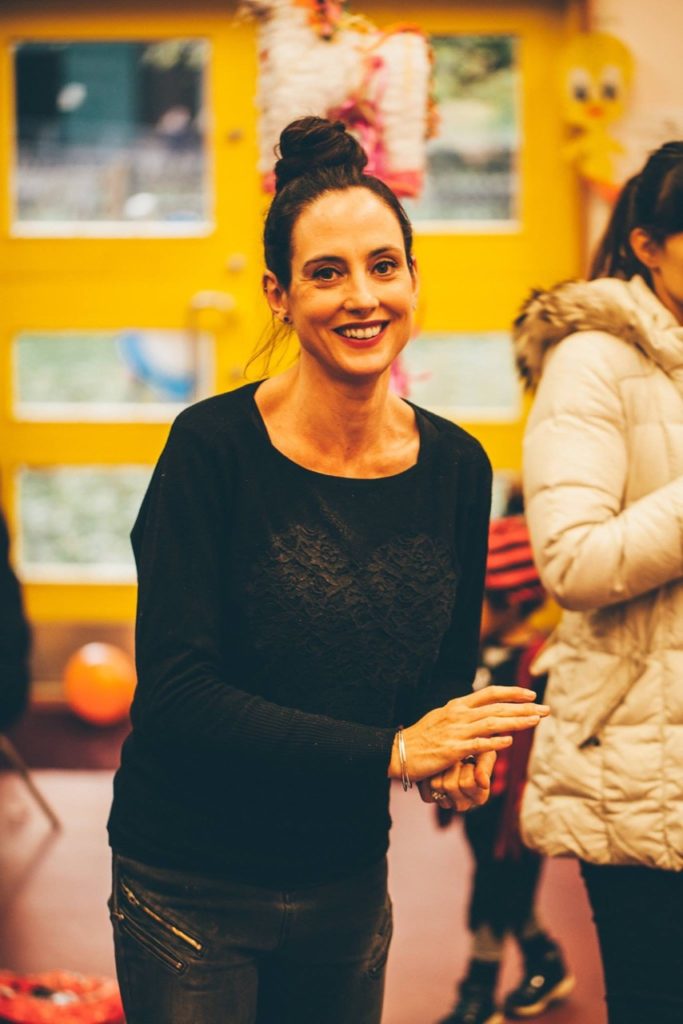 Question:

How did you come up with your business idea?

Answer:

I've always loved making things and crafting, and while on maternity leave with my second child I started decorating letters for friends and family as gifts.  I got a lot of encouragement to keep doing it and with the end of maternity leave looming, and the thought of leaving my two children under three in childcare, as well as the cost, I decided to take the plunge and hand in my notice as Sales Director in a Publishing house and officially set up Love Letters by Analisa.
Question:
Where do you get inspiration from for your designs? 
 
Answer:
I'm always searching craft websites and stores for ideas of materials and designs, as well as Pinterest.  Also day to day, I may see something that I think will work well or a toy that my children love and how that be incorporated into a design. Customers are a really great source of inspiration as they will regularly approach me with an idea in mind which I can then work up into a concept.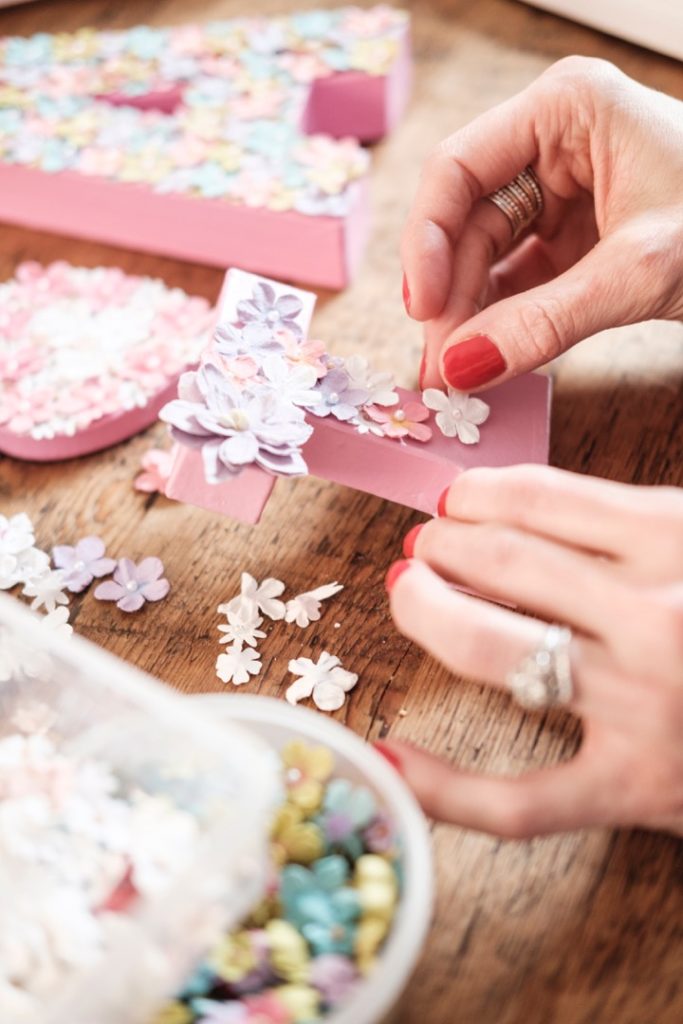 Question: 
 
What is your favourite colour combination? 
Answer:
Gosh that's hard to answer!  There are so many different ones to choose from, perhaps from my Rose Letter collection, the grey silk roses within a pink letter is one of my favourites, I love pink and grey together.

Question:
 
What would you say sets your products apart from others available on the market?
Answer: 
Currently there is no one doing the same designs as I am so they are quite unique.  There are also so many different combinations of colours and decor to choose from, there is something for everyone.

Question:
What would you say was your motivation for leaving your career and starting your own business? 
 
Answer:
My priorities changed after having children, my job in advertising was fast paced, very sociable and not particularly flexible so being fully present in my children's lives was not really possible.  There is only 19 months between my children and I really didn't want to miss out on them growing up.  Also the thought of the large childcare bill each month for both of them was quite off putting!  I really wanted to do something that I loved and work the hours that I wanted to, which would enable me to spend as much time with my children as I could while earning an income which was essential.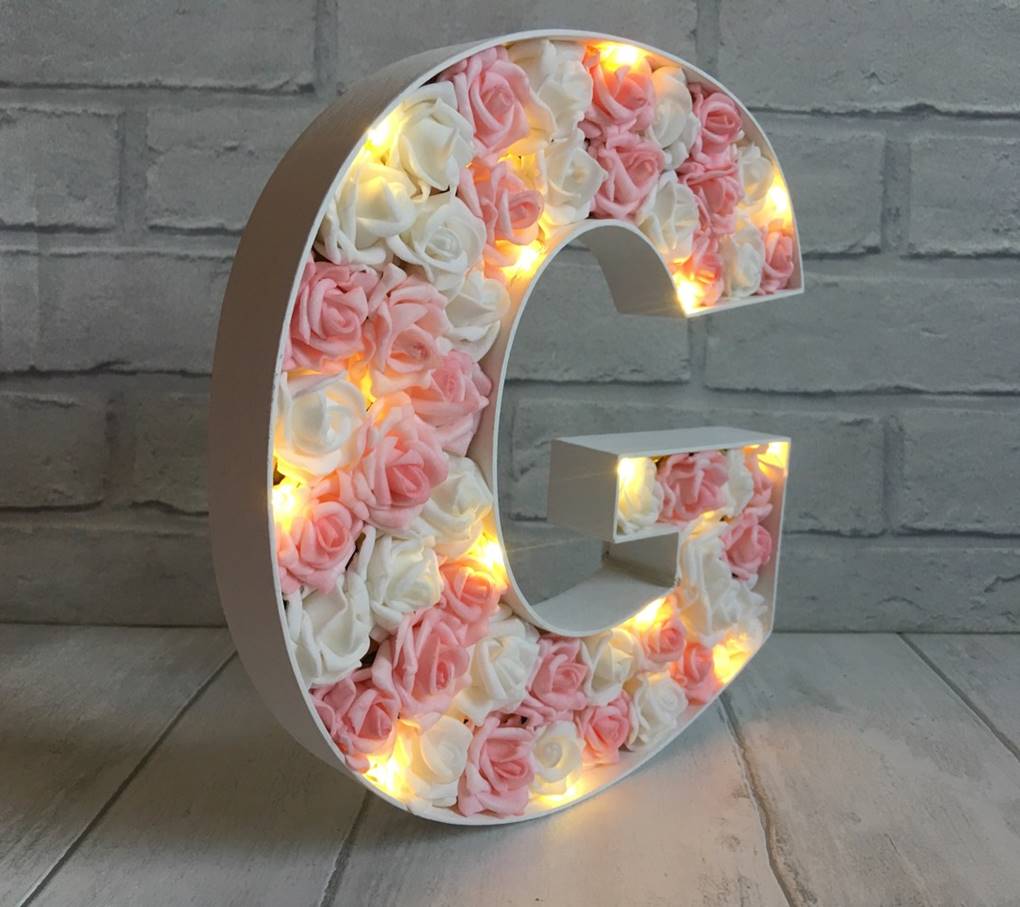 Question:
 
What was the biggest challenge with starting your business?
Answer: 
Finding the time to work!  At the beginning both were home with me every day so finding time to develop, create and market my products meant working every night until very late.  Now they have both started going to nursery a few days a week so I have some time during the day to work which helps.

Question:
 
How do you manage your work-life balance? Any tips for other mumpreneurs?
Answer:
That's a difficult one.  As it's your own business and something you are passionate about, you want to give it your all and make it succeed but at the same time you have to remember why you started it – and for me that was to spend more time with my children.  The only way I can do this is to work every night so I can be with my children during the day when they are not at nursery.  I know that as soon as they are asleep I will start working, I can't remember the last time I had an evening off, so perhaps I'm not the best person to ask for tips on work/life balance.  The main thing is that I love what I do, so I don't see working as a chore, crafting is actually very therapeutic – most of the time!

Question:
 What was your most daunting thought/challenge as a parent setting up her own business? 
Answer:
The thought of jumping off the corporate ladder!  I had been employed by various large corporations for around twenty years, so going solo was a big step.  Not having that regular income to rely on was a big change particularly as I had been the main earner in our household.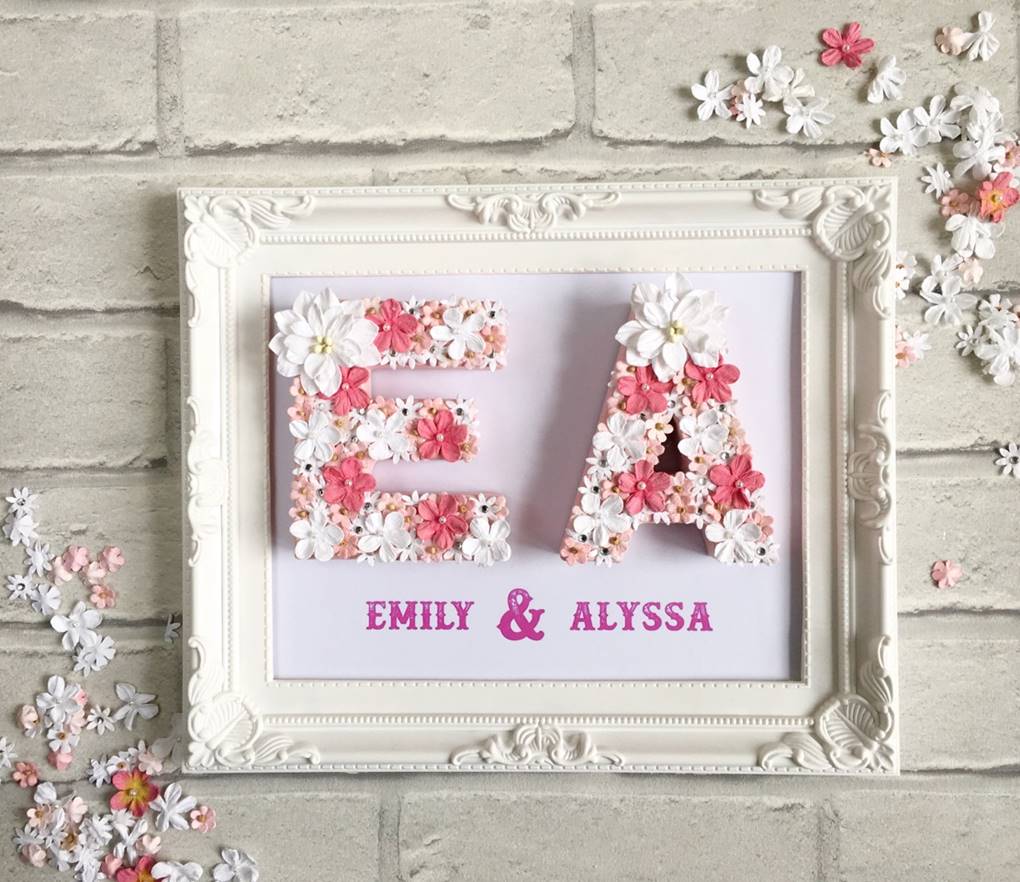 Question:
What's next for Love Letters?
Answer:

Growing the ranges available, I have so many different ideas and designs in my head, it's just having the time to develop them.  I've also been approached by a number of online retailers to supply my product wholesale to them, at the moment it's just not possible again due to time.  When the children start school, then will be my moment to really expand!

Question:
 Any advice for other parents wanting to follow in your footsteps and set up on their own? 
Answer:
Just go for it!  It's a daunting thought leaving regular employment or having the confidence to launch yourself into an unknown environment, but it's so much more fulfilling doing something you love and seeing your business grow and develop.
Website: lovelettersbyanalisa.etsy.com
Facebook Page: facebook.com/lovelettersbyanalisa