Primrose Hill Candles – an interview with the founders, Helen and Susan
Discount Code: 20OFF
A wonderfully scented, handmade candle flickering in a room adds so much to a home, not only because it is a lovely way to fragrance a room but also because it instantly turns the room into a cosy, comforting haven. The almost hypnotic effect the twinkling light creates as dusk approaches, turns a room into a tranquil refuge from a busy day.  To find a candle then,  that is both unusual and elegant, hand poured and interestingly, indeed gorgeously blended, with a variety of scents you would never think of mixing together,  makes one appreciate it that much more.  
As such, when introduced to Primrose Hill candles, I became an instant fan. Founded by the very lovely Helen and Susan who are as warm and friendly, as they are inspirational and successful,  it was interesting to find out what drove them and how they formed their business. With a true passion for beautiful, unique scents, they mixed and experimented with hundreds of combinations in their kitchen until they came up with the perfect blend of  the spice, the citrus, the floral and the rustic. Their new range has  London's skyline as seen from Primrose Hill drawn over the tops of the 4 boxes by the coveted local artist Francis Katz.
Below is an interview Mums In The Wood conducted with the ladies and we hope that you read it and go out and buy one of their gorgeous candles. You won't regret it. 
They have also very kindly offered Mums In The Wood readers a 20% discount.  Please use the code 20OFF  when ordering to claim your discount.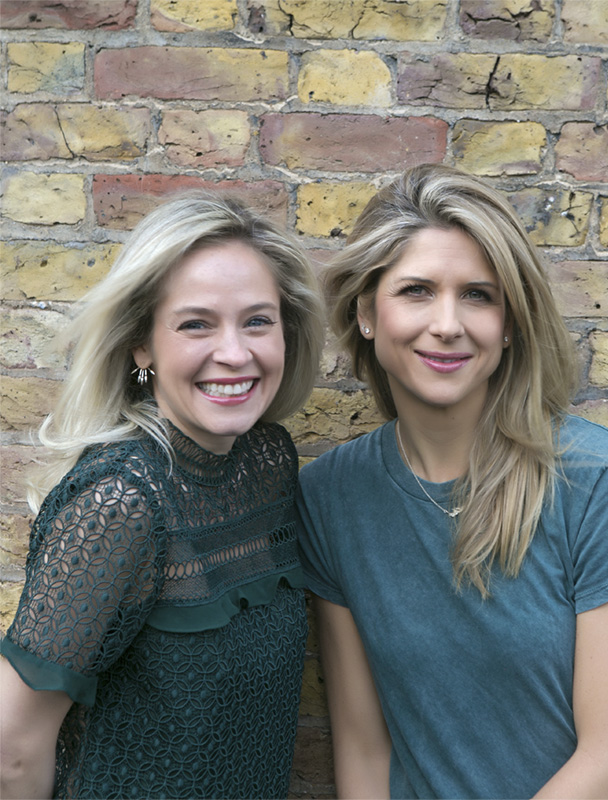 Question:
How did you meet and what was it about each other that made you decide you would like to work together? 
Answer:
We met in the midst of loud music, screaming, dancing and maracas.  (Sadly it was not a hot new club but a Monkey Music class!)  We come from very different backgrounds as Susan was an engineer and patent lawyer in her previous life and Helen came from a fashion background and had worked in the wine trade in Hong Kong.  We discovered we had so much in common.  We both loved laughing, being mothers, and relaxing with a glass of wine and a scented candle.
Question:
What inspired you to create Primrose Hill Candles? 
Answer:
We both missed working but wanted to do something that worked well around our family life.  We felt that there was a gap in the market for a natural wax candle with beautiful bespoke scents that had a local feel and was affordably priced.  We wanted a candle that celebrated the busy excitement and the grassy sanctuaries of London.  We did a candle making course and through a lot of trial and error discovered how to make our 'perfect' candle.
Question:
How did you find the initial stages of setting up a business and what would you consider were the main 'lessons learned'? 
Answer:
We spent the first three years making the candles in our kitchens.  It was a crazy time because our previously "adult" homes were taken over by candle paraphernalia and plastic children's toys.  We started off with ten different scents in five different sizes and coloured glasses as we could not decide which ones we liked best.  Over time we learned our customers' favourite scents and glass preferences.  We were able to take our stock down to a manageable size.  We also learned that when demand became too high, we had to find someone to make our candles exactly as we had so that we would have time to market them.
Question:
How would you describe Primrose Hill Candles and what sets it apart from other ranges of candles available on the market?
Answer:
Many luxury candles are made with paraffin wax which burns with black sooty smoke.  Our candles are made with toxin-free natural wax which is environmentally friendly, renewable, sustainable and carbon neutral.   We worked with the incredibly talented artist Francis Katz on our beautiful packaging.  Each scent has an image of the view of the city as seen from Primrose Hill.  The four scents together create the gorgeous London skyline!
Question:
Primrose Candles has a range of incredible fragrances. Who decides what the combinations should be and how do you decide what would work? 
Answer:
We mixed and experimented with hundreds of combinations to create the perfect classic quartet with a twist – the spice, the citrus, the floral and the rustic. Our scents this year are Pomegranate & Chilli, Grapefruit & Basil, Orange Blossom & Rose and Fig Leaf & Tomato.  We wanted to create a candle that would appeal to everyone!
Question:
Where do you see Primrose Candles in the long term? What is the end goal? 
Answer:
We are currently in local shops around London and online.  We would love to expand into larger shops as well and into shops outside of London.  We are about to launch a new website so please have a look!  (www.primrosehillcandles.com)
Question:
Any advice for other mums thinking about starting their own business?
Answer:
Starting a business isn't easy but we are constantly learning and have learnt a lot about ourselves in the process.  When you have kids you must learn to be efficient and to have time for both work and family.  We would recommend working with a partner because you can bounce ideas off each other and have fun together as well!
Question:
What are the three main things you would say a new 'mumpreneur' should look out for above anything else? 
Answer: 
1.      Start small and let your business grow organically.
2.     Be open to meeting new people.
3.     Do something you enjoy and try to involve your children when you can!