Guy Fawkes Night 2018: best fireworks displays in London
It will soon be the 5th of November and the London sky line will once again be lit up in a blaze of colour with impressive firework displays. Whether you watch from the comfort of your balcony or bedroom window, or whether you decide to brave the chilly weather and crowds, the magnificent displays will we hope bring a smile to your face no matter your age. Here is our list of the best shows around London and here is the story of how it all started……
 The Fifth of November
    Remember, remember! 
    The fifth of November, 
    The Gunpowder treason and plot; 
    I know of no reason 
    Why the Gunpowder treason 
    Should ever be forgot! 
    Guy Fawkes and his companions 
    Did the scheme contrive, 
    To blow the King and Parliament 
    All up alive. 
    Threescore barrels, laid below, 
    To prove old England's overthrow. 
    But, by God's providence, him they catch, 
    With a dark lantern, lighting a match! 
   
    A stick and a stake 
    For King James's sake! 
    If you won't give me one, 
    I'll take two, 
    The better for me, 
    And the worse for you. 
    A rope, a rope, to hang the Pope, 
    A penn'orth of cheese to choke him, 
    A pint of beer to wash it down, 
    And a jolly good fire to burn him. 
    Holloa, boys! holloa, boys! make the bells ring! 
    Holloa, boys! holloa boys! God save the King! 
    Hip, hip, hooor-r-r-ray!
English Folk Verse (c.1870)
North London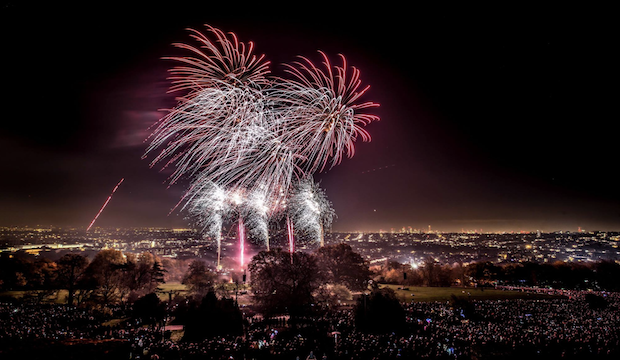 Friday 2 November – Laser show: 8:30pm | Fireworks: 9pm
Saturday 3 November – Laser show: 7:30pm | Fireworks: 8pm
You'd be hard pressed to find a firework festival bigger or brighter than the yearly offering from Alexandra Palace. Be amazed by Cirque Bijou, or just partake in the Bier Festival. Families should arrive early to enjoy the ice-skating rink and the enormous family area with a bonfire and funfair.
Highgate School  Firework Festival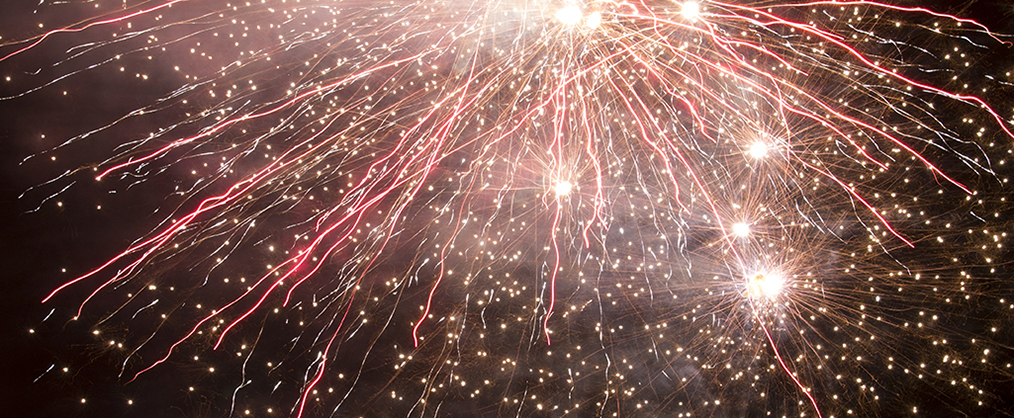 Saturday 3 November – 4.00 pm – 6.30 pm (early show) and 7.00 -9.30 pm (late show)
The Fireworks Festival 2018 will take place on the Senior Field on Saturday 3rd November with two separate shows. Endless entertainment, virtual reality bus, games bus, glitter bar, bouncy castle, disco.
---
South London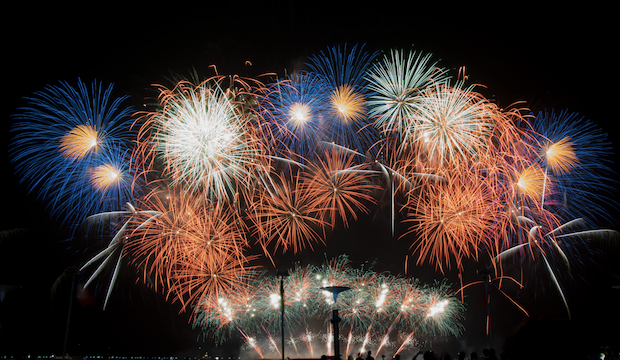 Saturday 3 November | 5:00pm – 9:00pm | First display: 6:45pm | Second Display: 8:00pm
The Lambeth Fireworks festival at Brockwell Park is back and better than ever with this year, with two displays for the price of one. The first will be a 'Kids' Movies' theme, set to the music from your favourite family films from Frozen to The Greatest Showman. The Time Tunnel will be the second explosive performance, with all the greatest anthems from the '80s to today. Expect to sing along to the likes of Beyonce, Whitney and Blur. This is the perfect opportunity to spend an evening with your favourite people enjoying the food stands, fun fair and fireworks.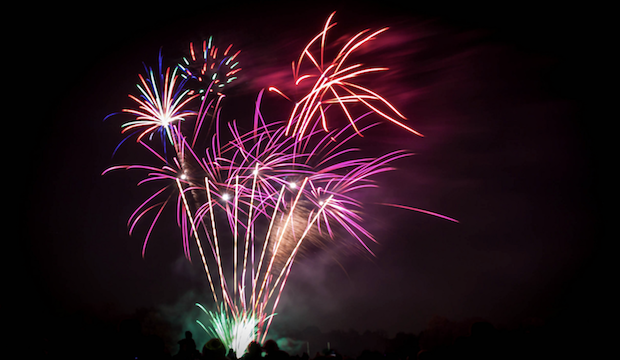 Monday 5 November | 7pm children's show | 8:30pm main family show
Stop by Crystal Palace Park this Guy Fawkes night to watch the green space come alive with colour. There will be two shows commemorating the gunpowder treason and plot: one for children at 7pm, with fewer bangs but more colours, and the main event, which will take place at 8:30. All proceeds from the event will go to support St Christopher's.
---
East London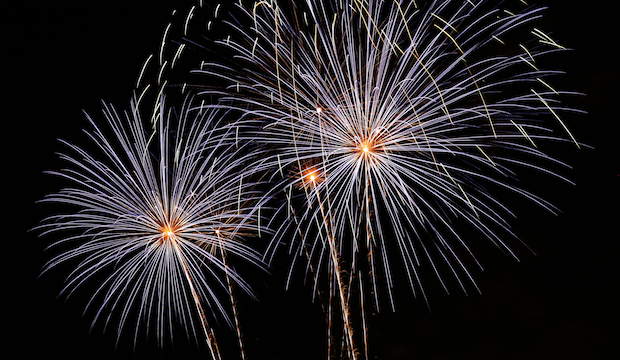 Monday 5 November | 6:30 – 9:00
Enjoy some fresh air at Waltham Forest before the sky is set ablaze with fireworks this November. The display doesn't start until 8pm, but the gates to the food-filled fun fair open at 6:30pm. You might want to get there a bit earlier than that, though, to make sure you get a good spot to enjoy the festivities.
The event is free, just turn up.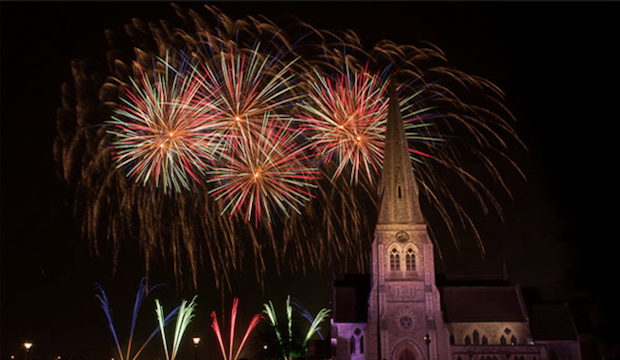 Saturday 3 November | Funfair open from 12 noon | Food stalls open from 5pm | Fireworks start at 8pm
Spend the whole day enjoying the fun fair before taking pictures of fireworks you'll actually want to look back on. Starting at 5pm, families are invited to Blackheath Common to enjoy an evening of fun before settling down to watch the dazzling pyrotechnic display.
The event is free, just turn up.
---
West London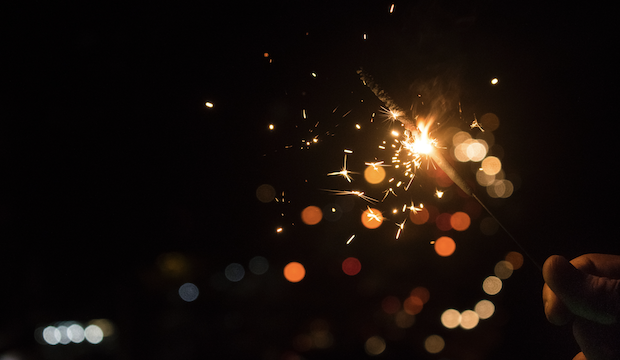 Saturday 3 November | 6:00pm: Gates open | 7:45pm: Fireworks display
The Ealing Cricket Club will be hosting another spectacular themed fireworks display. This year's event features a laser show and fireworks set to live and 'well known, patriotic music'. This family fun event will also feature fairground rides, a BBQ, mulled wine and candy floss to add a sweet touch to an evening of festive fun.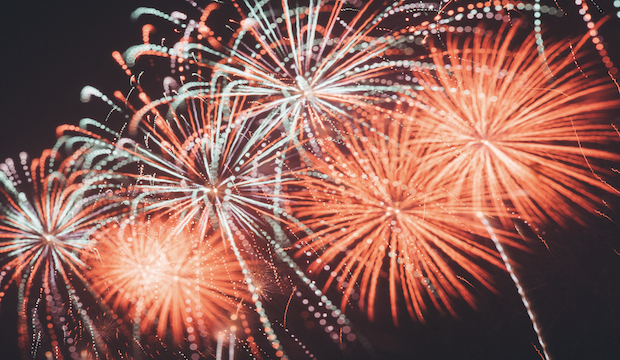 Wimbledon Park – Monday 5 November
Morden Park – Saturday 3 November
6:30pm: First bonfire lit | 6:45pm: Children's firework show | 8:15pm: Second bonfire lit | 8:30pm: Second fireworks show.
The London Borough of Merton will be hosting two fireworks displays – one on the 3rd, the other on the 5th – both set to music. First, there will be one for the little ones – less bang, more colour – set to start at 6:45pm. This will be followed by a larger themed display at 8:30pm. As well as music and fireworks, there will be thrilling rides at the fun fair and delicious food available for purchase, with the festivities continuing on until 10pm.
Kempton Park Greatest Fireworks show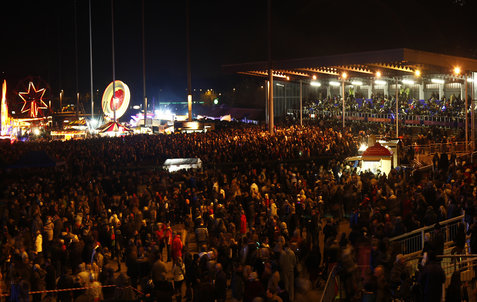 Saturday 3 November | 5:00 pm start | Fireworks at 7pm
One of the biggest firework displays returns to Kempton Park Racecourse on Saturday 3rd November. Gates open at 5pm for a fun filled evening which includes a funfair, performers, DJ, food and drink concessions and of course the spectacular firework display set to circus theme tunes, including music from this year's smash hit film The Greatest Showman. The funfair and music will continue until 10pm – so grab your family and friends and make an evening of it.
---
Central London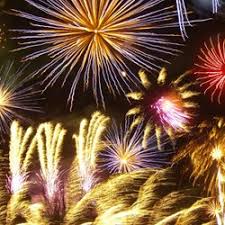 Saturday 3 November | 6:00pm – 9:30pm
The legendary annual display at Battersea Park always goes off with a bang. Expect crowds and come early for a display by award-winning Jubilee Fireworks – also, as the queue for the bar is always snaking, we advise bringing along your own cans (glass is not allowed).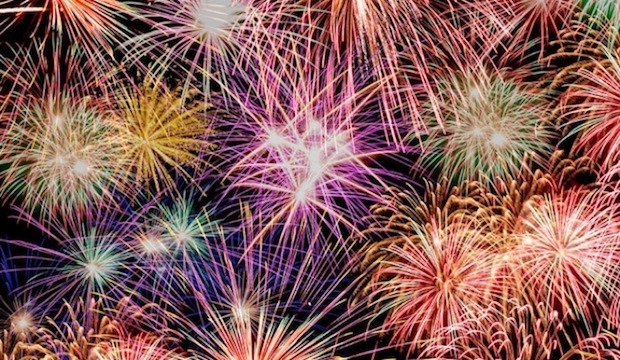 November 5 | 17:30 – 20:30
Attracting tens of thousands every year, Southwark Park fireworks display is one of the largest free fireworks events in London, and has been going strong for over a decade. Family activities and food and drink will be available until 8pm. Details on tickets have yet to be announced, so watch this space for updates.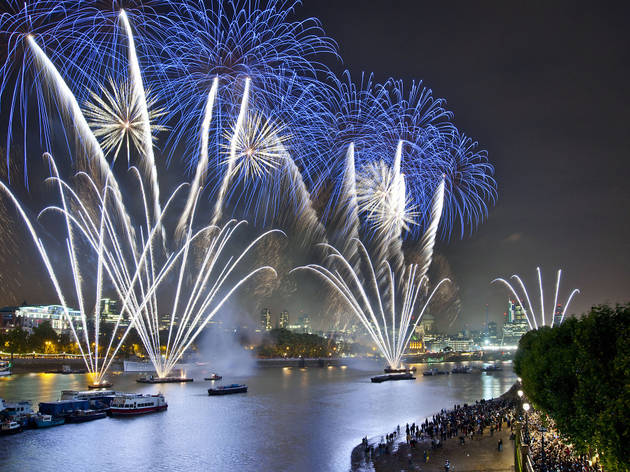 Saturday 10 November | 11:00am start | Fireworks at 5:15pm
For a celebration of all things traditional, the Lord Mayor's Show never fails to entertain. The Lord Mayor's Procession commences at 11am, featuring carriages, carts, vintage cars, tanks, penny farthings and more. Starting at Mansion House and ending at the Royal Courts of Justice in Aldwych, the procession can be seen from a variety of spots in the city. Guided walks around the square mile will be setting off at various times too, in the lull before the fireworks.
If that's not for you, why not head to the riverfront to watch the spectacular Thames display in the afternoon. Or, watch the display from the water by booking a special City Cruise. No need to book for this free display, but turn up early to beat the crowds.