Hidden gems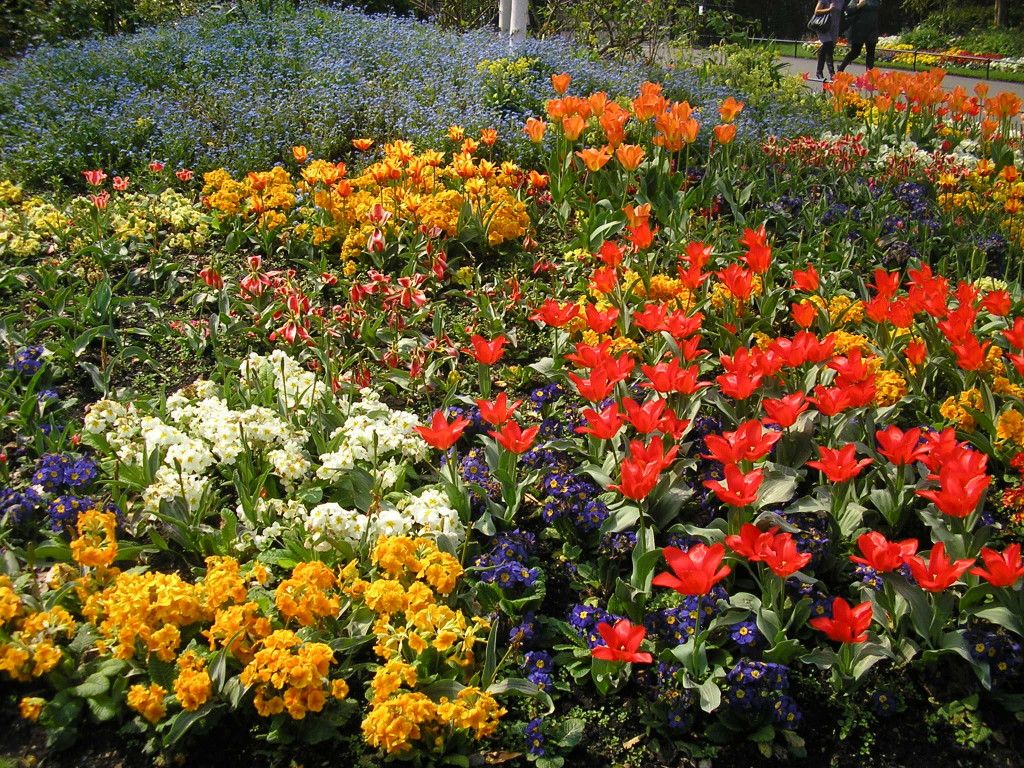 Everyone needs to find their very own special secret spot where tranquility and serene beauty go hand in hand, a place where kids can run and you can still feel like you've left the summer crowds far behind you…these are a few of London's best kept secret gardens for you and your family to enjoy
HILL GARDEN AND PERGOLA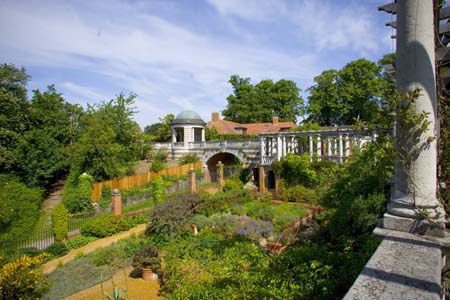 This beautiful spot is one of Hampstead's best-kept secrets. At the top of the hill, the 800ft Pergola offers views of the Heath, with swathes of wisteria trailing down from its rafters.
Hill Garden and Pergola, Inverforth Close, NW3 7EX
FENTON HOUSE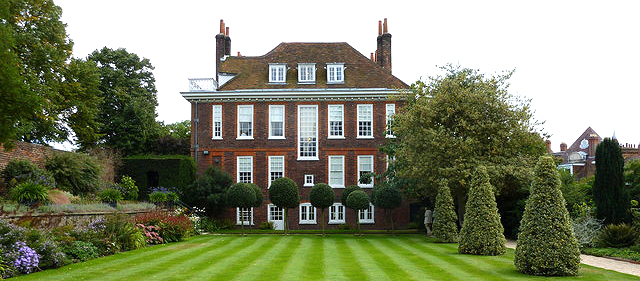 This beautiful 17th-century merchant's house is a hidden gem in London, a place of unique charm and ambience. The garden has remained almost completely unchanged in 300 years: a vista of lawns, orchards and vegetable gardens, for you to tour and enjoy. Don't forget to visit the orchard and kitchen gardens and the rose garden. Keep an eye on the events as they often host various musical soirees which add an extra touch of magic to the beauty that surrounds you. 
Hampstead Grove, Hampstead, London, NW3 6SP
And if you want to venture further out…
MEANWHILE GARDENS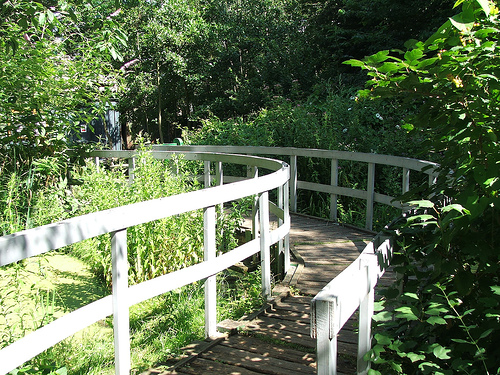 Designed to bring some green to concrete-clad north Kensington in the Seventies, the gardens were only meant to be a temporary space – hence the name Meanwhile. It's not hard to see why the council decided to keep it. Sat alongside the canal, it's a peaceful, densely wooded area with a wildlife garden, a pond and a scented courtyard.
Meanwhile Gardens, 156-158 Kensal Road, W10 5BN
CHISWICK HOUSE AND GARDENS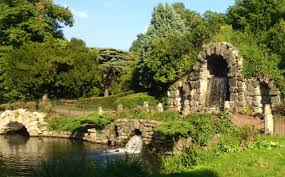 Built in 1729, Chiswick House's grounds still have the feel of an eighteenth-century pleasure garden. With a bowling green, waterfall and stunning conservatory, they're the perfect place to take a quiet afternoon stroll.
Chiswick House and Gardens, Hogarth Lane, W4 2QN
KYOTO GARDEN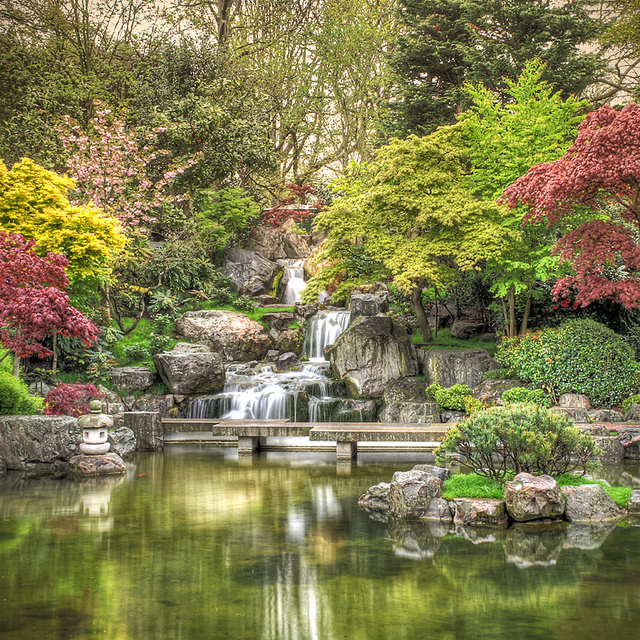 Stumble upon the Kyoto Garden and you'd be forgiven for thinking you've walked into rural Japan. In perfectly manicured Holland Park, the Kyoto Garden provides a refreshing burst of colour and is home to a cascading waterfall, koi carp and the park's resident peacocks.
Holland Park, Ilchester Place, W8
ISABELLA PLANTATION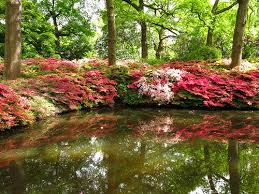 The Isabella Plantation is part of the Richmond Park Site of Special Scientific Interest. It is looked after on organic principles. There are plenty of exotic species growing in its ornate beds, including American Skunk Cabbage, Japanese azaleas and Umbrella Plants, which resemble pink and white umbrellas on hairy stems.
Isabella Plantation, Sawyer's Hill, Richmond, KT2
WESTMINSTER ABBEY GARDENS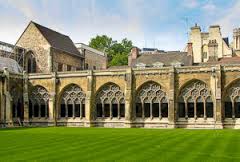 For a bit of tranquillity in the capital, visit the Abbey's gardens – the Garth, the Little Cloister, College Garden, and St Catherine's Garden in the ruined monastery. It's a peaceful spot with its crumbling walls and tumbling ivy.
Westminster Abbey, 20 Deans Yard, SW1P 3PA
EBURY SQUARE GARDENS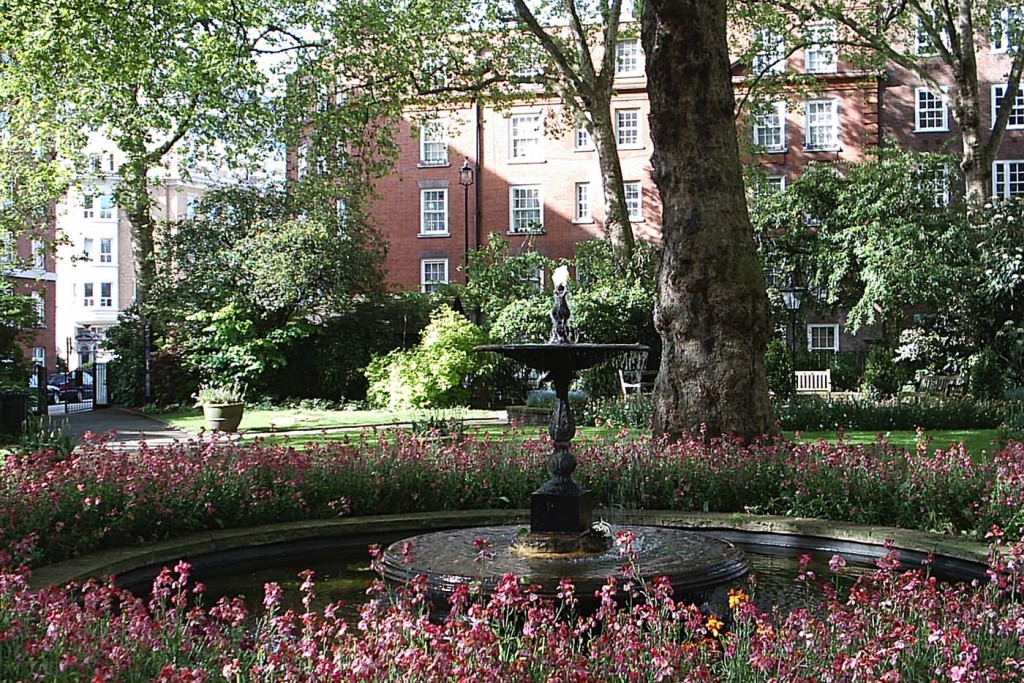 Unlike many of London's squares, which are often only accessible to key-holding local residents, this well-maintained green space is open to all. It nestles in plain sight near Victoria station, but is often empty. It's more of a place for strolling through than a destination in itself, but if you find yourself in the area, it's worth a small detour to take in the manicured flower beds.
Ebury Square, SW1
CHELSEA PHYSIC GARDEN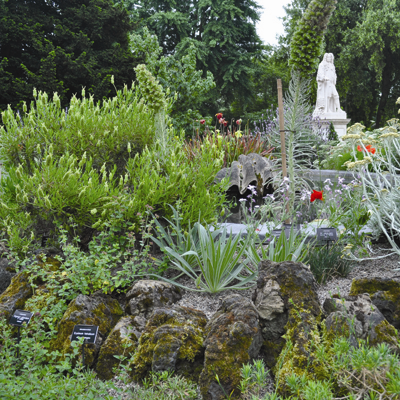 One of the largest botanical gardens in Britain, Chelsea Physic Garden, is full of rare plants, from endangered flowers to medicinal herbs. With its high brick walls, it's the perfect place to hide away from noisy crowds and roaring traffic – go there for an afternoon tea at the Tangerine Dream café.
Chelsea Physic Garden, 66 Royal Hospital Road, SW3
THE PLEASURE GARDEN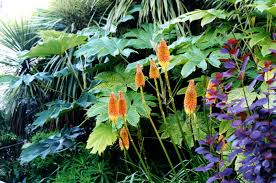 This unique mini garden features a Victorian waterwheel and countless sub-tropical plants. It's lovingly maintained and funded by local residents – perhaps that's what gives it its cosy atmosphere. On July 19, the The Larks of Lambeth choir group will make their inaugural performance here.
The Pleasure Garden, Bonnington Square, SW8 1TG
ELTHAM PALACE AND GARDENS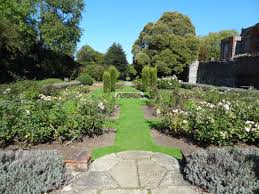 Next to the crumbling ruins of a medieval castle lie 1930s Eltham Palace and its adjoining grounds. The rambling Gardens are a great place for a picnic and, in true Henry VIII style, even host jousting tournaments every summer.
Eltham Palace and Gardens, Court Yard, SE9 5QE;
HAM HOUSE AND GARDEN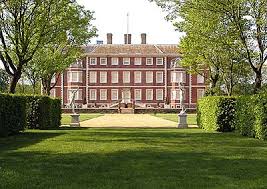 Ham House is better known for its seventeenth-century interiors, but behind the main building are acres of sprawling gardens, including a parterre and a cherry garden, bordering the Thames.
Ham House and Garden, Ham Street, TW10 7RS
OSTERLEY PARK AND HOUSE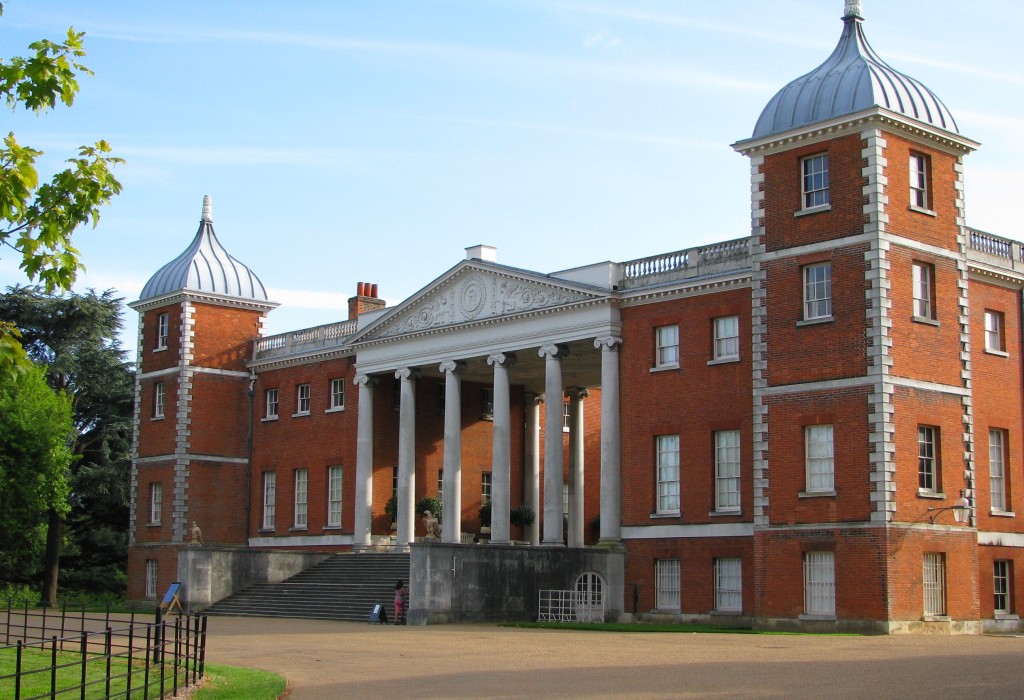 One of few surviving country estates in London sits in unassuming Hounslow. Osterley's park spans 350 acres of open space including farmland and ornamental lakes.
Osterley Park and House, Jersey Road, TW7 4RB
BARBICAN CONSERVATORY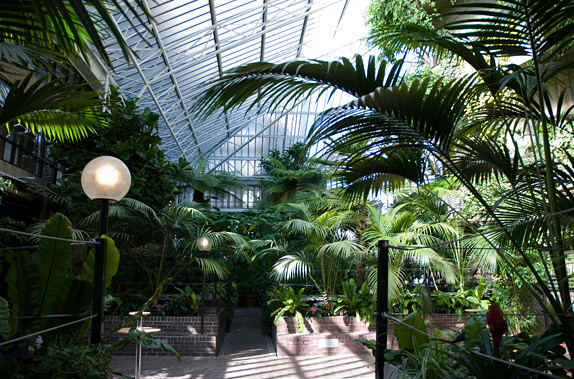 The second biggest conservatory in London is a tropical oasis, home not only to thousands of species of plants, but also a variety of birds, fish and terrapins. It's open on Sunday afternoons from 11am-5.30pm.
Barbican Centre, Silk Street, EC2Y 8DS
ST DUNSTAN-IN-THE-EAST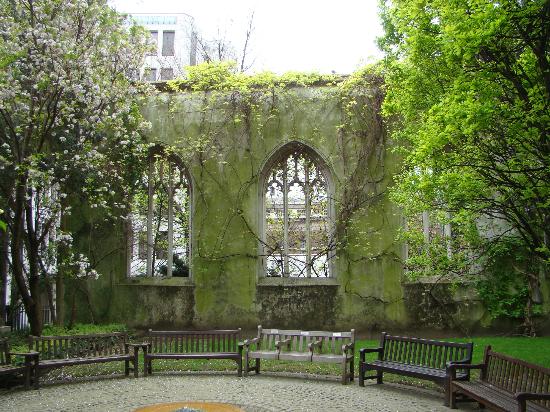 Formerly a church, the original medieval structure was largely destroyed during the Blitz. Now, its dramatic ruins are part of a public garden with a lawn, trees and water fountain, the pews replaced by garden benches in the old nave.
St Dunstan-in-the-East, St Dunstan's Hill, EC3R 8DX
POSTMAN'S PARK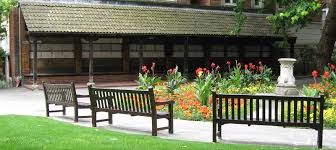 One of the largest parks in the City of London used to be a favourite lunchtime hangout with the workers of a former Post Office nearby. Now, it's a little-known bucolic haven with colourful flowerbeds and a trickling fountain.
Postman's Park, King Edward Street, EC1
GEFFRYE MUSEUM GARDENS

Taking their cue from the theme of the museum, the period gardens at the Geffrye Museum represent the evolution of the English garden. Each garden is set in a specific era of the 17th to 20th centuries and reflects its relationship with typical middle-class households of each period. The main gardens at the front and back of the museum occasionally play home to outdoor art installations, and there's also a herb garden.
Geffrye Museum, Kingsland Road,  E2 8EA
INNER TEMPLE GARDENS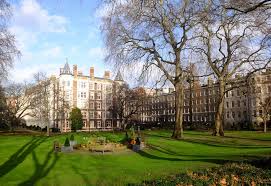 Tucked away inside the walls of London's Inner Temple are three acres of lush lawns bordered by colourful tulips and roses – no wonder it's a secret lunchtime haunt for lawyers working nearby. The gardens are over 500 years old and open from 12.30pm until 3pm on weekdays.
Inner Temple, Crown Office Row, EC4Y 7HL
COQ D'ARGENT'S ROOF GARDEN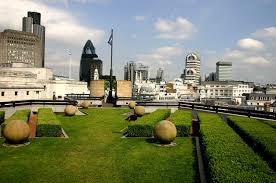 This 80ft-high roof garden – part of restaurant Coq d'Argent – boasts views of St Paul's, Monument and Mansion House. A great place to enjoy lush greenery, and a cocktail on a summer evening – the Japanese Highball is potent but delicious.
Coq d'Argent, No. 1 Poultry, EC2R 8EJ