Easter Activities 2018

With Easter so early this year, the holidays are also creeping up. We've taken the stress out of the holidays for you by compiling a list of some of the holiday activities you can choose from.  We're proud to collaborate with Ginny Bradley, Diamond Blade Fencing, Swimming Rocks, Young Photographers, Club Petit Pierrot, Active Day Camps, Little Hands and The Jam to bring you some of the most exciting Easter activities in North West London.
Which one will you choose?
---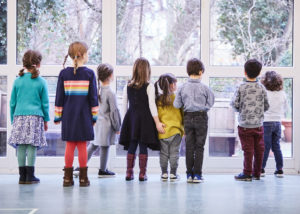 GINNY BRADLEY
Ginny Bradley will be offering two workshops for Easter (3 -8 years)(approx.)
Venue: Sherriff Centre, NW6 2AP
Time:  10:00 to 12:00-both dates.
Details: Ginny-07894033324
Wed 4th April  – Concentrating on all tasks (Age 3+-6 years)
Concentration can be hard, especially if we are not keen on what we are required to concentrate on! With a little mental shift, we will recognise that concentration can be quite interesting!
Wed 11th April –  Building a Village Together (Age 4-8 years)
This workshop will inspire children to be an important member of a team, and to value everyone's contributions. An insight into the importance of others and accepting differences as well as similarities. Being creative, and thinking big!
---
DIAMOND BLADE
Diamond Blade Fencing Club is offering a fun and unique experience for children 5-12 years old who have no experience or at beginner level. Not only is fencing a beautiful and elegant sport by the nature of it's movements, it's also a very broad discipline as it teaches your MIND & BODY to work together. One learns to think and move fast. It also challenges your reaction time against your opponent so you learn to make decisions very quickly – otherwise, you get hit!  And THAT is an invaluable life skill. The techniques can be taught and learned slowly and methodically, allowing a fencer to develop a good memory and gain patience and perseverance along the way. Fencing is a well-rounded sport and some of the other topics covered are:
Foundation, history and techniques of fencing
Coordination Drills
Agility and Strength Exercises
Respect and Discipline
Sportsmanship
Development of fine motor skills
Focus & Concentration
https://www.diamondbladefencing.com/ 
---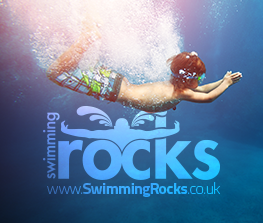 INTENSIVE LEARN TO SWIM COURSES IN THE SCHOOL HOLIDAYS
Swimming Rocks' fantastic team of instructors are gearing up for another set of INTENSIVE SWIMMING courses over the coming Easter school holidays. These week-long intensive courses offer fast progress over a short space of time and are a great school holiday activity.
Swimming Rocks' experienced team offer lessons in 7 great swimming pool locations.
Recognised locally as a leading swimming tuition company, they have earned a strong reputation based on very high-quality lessons and effortless service.
Lessons are offered on a private (1:1) or shared (2:1) basis.
For bookings and availability contact info@swimmingrocks.co.uk or 07557 051 904
---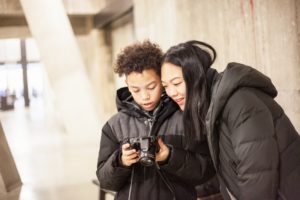 YOUNG PHOTOGRAPHERS LONDON
Young Photographers London run creative photography workshops for young people aged 8-11 and 12-18. We also run street photography workshops for parents.
We teach Digital SLR skills, portraiture, street photography, architectural photography, basic theory, lighting and composition as part of our 3 & 1 day courses.
We aim to develop children's creativity and encourage them to become aware of their surroundings and to see and think creatively.
https://www.youngphotographerslondon.com/for-kids/
---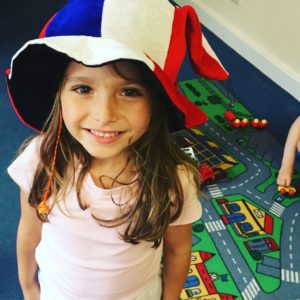 CLUB PETIT PIERROT
Looking to introduce your child to the wonderful world of bilingualism? Then sign them up with the best… Stella Bataille started London's first French club for children – Club Petit Pierrot – 25 years ago. Since then, thousands of children and their parents have benefitted from her specially devised teaching methods. You can too… Stella is running Easter holiday camps in St John's Wood from Tuesday 3rd to Friday 6th April. And in Chelsea from Monday 9th to Friday 13th April. You can choose a full or half-day session. With a discount if you sign up for the whole week. The courses are being held at St Mark's Church Hall, NW8 9UT and St Luke's Church Hall, SW3 3RP.
No text books here…. Stella teaches using the immersion method – so there's no translation. Just a team of qualified, native teachers who make sure the children are having fun and learning without knowing it! There's arts and crafts, cooking, singing, dancing, indoor and outdoor sports and drama. Literally, something for everyone.
http://clubpetitpierrot.co.uk/lessons/holiday-clubs/
---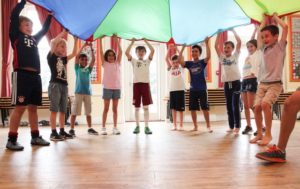 ACTIVE DAY CAMPS
Born and bred in North London, Active Day Camps offers the most fun and engaging children's multi-activity holiday camps, after-school clubs, Football clubs and birthday parties around! Through providing specialist-led activities and hand-picking a selection of vibrant, skilled and caring coaches, our aim is to create activities that children look forward to and remember!
Active Day Camps' multi-activity, specialist sport and art camps are based at the UCS Junior School, Hampstead. At the purpose-built facility, we incorporate specialist-led activities into our programme, such as Capoeira, Non-Contact Boxing, Kids With Brains Science workshops and Football with an ex-pro. All this alongside our core activities, including dodgeball, mini tennis, arts & crafts and soft-archery!
Having received glowing feedback from our Christmas and February holiday camps, we're more excited than ever to welcome our regulars and newbies alike to UCS JB for a fantastic two week Easter Camp special from 3rd–13th April 2018!
We're Ofsted registered and gladly accept childcare vouchers as payment.
---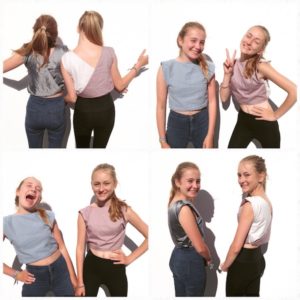 LITTLE HANDS
Little Hands Design holiday classes are a great opportunity for children to channel their creativity. Boys and girls are welcome to join in and let their creativity run wild. They can make clothes and accessories using free design as well as patterns.
The classes are suitable for all sewing skills levels, age 6+ to 18. Each student works on their own project, depending on their ability. We take them from the level they are at, for example complete beginners start by learning how to thread the machine, get the settings right depending on the fabric and then start making a starter project. Once they are confident, they can choose more complex projects incorporating new sewing skills. They get to choose the project and fabric, most of it being Ted Baker donated fabric – all materials and haberdashery are included in the price. Children hand sew and use sewing machines and, depending on skills, an overlocker.
It is a fashion fun week where students learn about fashion design, sustainability and recycling.  At the end of the day parents are greeted with a loud: "I made it myself!!"
http://littlehandsdesign.com/product/easter-fashion-fun-2018-holiday-course-6-18yrs/ 
---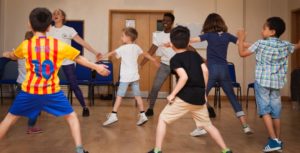 THE JAM
The Jam London are a bespoke dance party experience for children aged 4-17 years. They offer street dance parties to help you celebrate your special day, from birthdays and bar mitzvahs to sweet sixteens and wedding creches.
Children will jam to their favourite tunes, learn a choreographed dance routine and create their very own DanceJam film. The whole event is filmed and edited by The Jam London team to create your very own movie memento of the day.
They also offer workshops in schools and holidays camps. The next one is during the Easter holidays at Mallinsons Sports Centre, Highgate, 9th-13th April 2018, for school years 3-6. The price of the course is £200 for the full week or £40 per day, with lunch included. Book your child's place at 020-8342-7272.
Check out our website www.thejamlondon.com
We look forward to jammin' with you soon!
---
Have you decided which one to book?  Let us know by commenting below.