An interview with Ginny Bradley, a new venture, a new experience.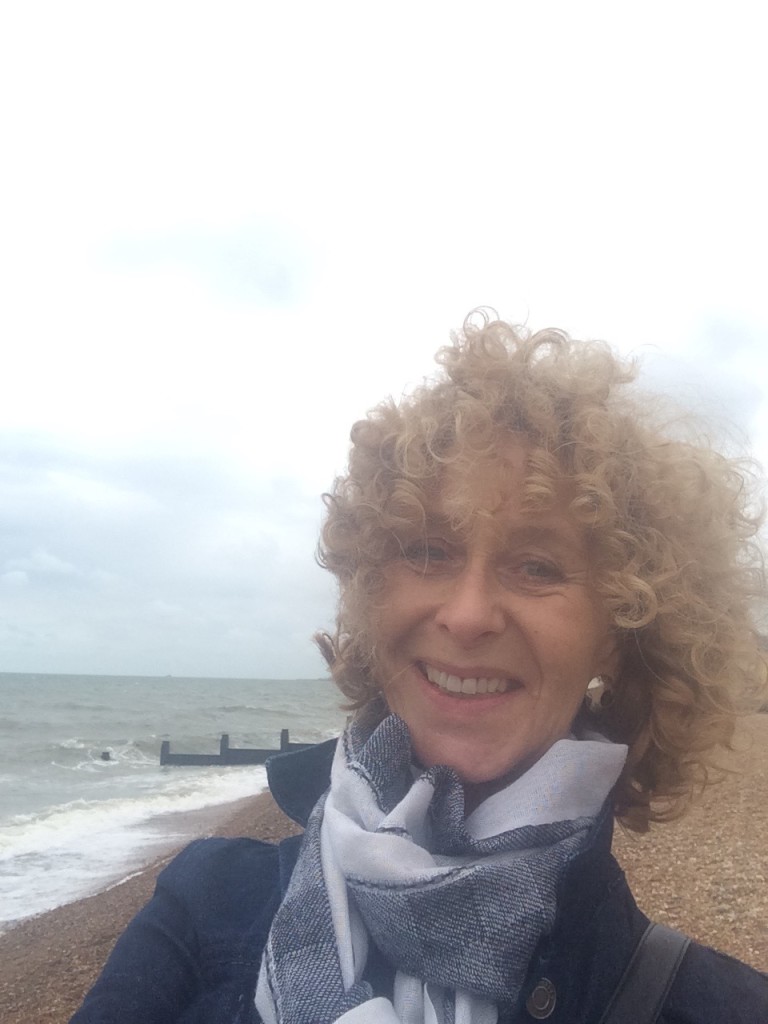 Question:
What is your expertise and how many years have you worked in the Creative Arts industry as a teacher?
Answer:
I have worked in the Creative Arts for 40 years. When my daughter was born, I began working with children, nearly 30 years ago!  After Graduating from Central school of speech and drama with a postgraduate degree in Drama and Movement therapy (Sesame Method), I added Drama Therapy work to my repertoire.
Question:
What to you is the most important thing about teaching drama and movement to children?
Answer:
Bringing out their authentic self! We can easily become distracted and stray off our own paths. Kids will often try to compete with or become intimidated by others. I encourage each child to feel confident in expressing themselves and have no hesitation in doing so.
Question:
How important is it for children to start drama at an early age and what would you deem is the ideal age to start?  
Answer:
There are no rules here! Expressing through drama and creativity is a very healthy way for children to experiment and learn. Age-wise, all children differ in maturity and character. Some 3-year olds will naturally express themselves. Others, not so confident, may be better off attending classes from 4-5 years.
Question:
What is the new group called and what are you hoping to achieve with the children and parents you work with?  
Answer:
My new business is under my name, Ginny Bradley. (Website at https://ginnybradley.co.uk.)  I'm currently working in a few different settings:  Together is an interaction between parents and children. Children have the opportunity to see the parents in spontaneous interactions with each other, and other children. This gives the child the very special insight of seeing their parents in another role! Parents can choose to drop off or stay in these sessions.
I'm also running Moving into Mindfulness classes at Nursery level. Developing mindfulness skills at a very young age enhances the child's social and emotional skills by building awareness of, and attention to, their inner and outer worlds. Magical!
Private (1 to 1, sometimes with a parent present) and small group sessions. These sessions complement the work in classes/ workshops where the child may need extra help in understanding certain concepts and ideas.
Finally, I offer workshops during school holiday periods, that reinforce the topics covered in my other classes and sessions, again in a fun and light-hearted way.
Question:
What to you is the most important aspect of a child's personality that enrolling in a drama and movement class could help with?
Answer:
Always being themselves and trusting themselves. Taking a risk with confidence, and not being afraid to make mistakes. Finding out about themselves (through the work).  Surprising themselves, coming alive in the process.
Question:
How does this new group differ from what you've done before?
Answer:
While maintaining a light-hearted environment, this new work is focused on helping children build healthy internal worlds. I run sessions on topics I feel are very important to pay attention to. For example: Connecting with others, and communicating with confidence, being overly competitive, managing criticism well, acknowledging and expressing emotions, not taking what does not belong to you (emotionally and practically!), learning to enjoy being part of a team. These are a few key topics – there are many more! The sessions engage strongly with group dynamic and improvisation, which spontaneously emerges. This collective input and two-way improvised approach encourages the children to express their ideas, and together they flow to reach outcome.
Question:
What was the main aim when starting the new group?
Answer:
Over many years parents have come to me asking how their child can become more outgoing and confident. My answer is always they same. Confidence and esteem is built over time, and from the inside out. These new sessions focus on helping the children to find their confidence and trust in their innate wisdom.
Question:
What other areas of a child's development do you hope to help with?  
Answer:
There are many other areas – challenges with shyness, knowing how to make friends, managing anxiety in unfamiliar situations, finding an assertive voice. All character building!
Question:
Are there plans to diversify and create groups for different ages? 
Answer:
Yes, we are looking at starting classes for older children, Pre teen and teenageer's , as well as adults!   Some parents have already requested a Together class for adults, without their children!
Question:
Where do you see the new classes take you over the next few years?
Answer:
I'm very excited to be collaborating with Suzanne Ferreira, founder of SF Studios. Suz and I have a similar, very passionate approach, when working (with children and adults), which blends well. We are offering a unique opportunity for parents and their children to attend workshops together, though working separately, over the summer months. We will be running eight workshops in her beautiful SF Studios at 5 Ella Mews, NW3 2NH.  (Details are on Suzanne's website.) Suz will skilfully link her classes to the children's themes, which will stimulate fun, in-depth, and meaningful discussions for parents and children.