Father's Day Inspiration
He's a daughter's first love and a son's first hero.
With Father's day around the corner (17th June in case it slipped your mind :)), we've curated a list of the best ways to dazzle and spoil your dad/husband this Father's day. Weather he's a foodie, very sporty, chilled out or loves adventure, we've got it covered.
Twinning – We've found the cutest tee's for girls and shorts for boys so they can match with their dad's. Because when you're 5 years old, there is nothing cooler than matching with your dad. Twinning is winning!
2.  Personalised cards – When it comes to personalised cards, you can't go wrong with the choice at Moonpig. You can upload a photo or just choose from their wide range or Father's Day cards. You can make it as cool or as cheesy as you like and they even have some pretty great "Grandad" cards.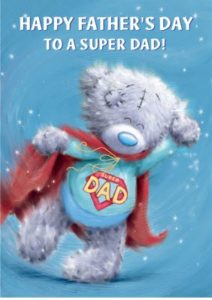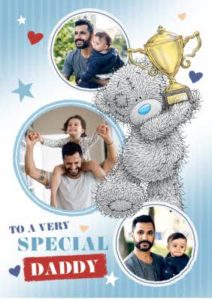 3. Personalised Kids books (Not on the High Street)- These are more for the children than their dad but there's no doubt they'll all revel in the joy of reading them together. Head over to their main page for even more inspiration this Father's Day.
4. 1st Father's Day – If it's daddy's first fathers day, a baby handprint/footprint is a beautiful option. You can have it as a hanging ornament or combined with a beautiful picture. Mothercare have some amazing options and their kits are very easy to use.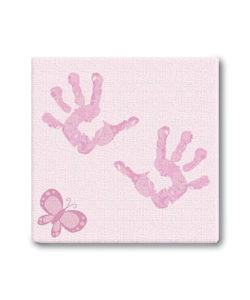 5. A book – "When I first held you" edited by Brian Gresko is a collection of stories (by acclaimed writers) outlining the triumphs, challenges and transformative experiences of fatherhood. A lovely momento for a father or any age  – either to prepare him for fatherhood or to allow him to reflect back on his own experiences.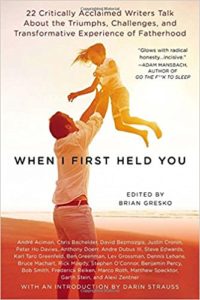 6.  If your husband loves a good day out, head over to Bluebell Railway where dad's can ride a steam train with their kids for only £5. Fingers crossed for good weather!
7. If you're out of town with the kids or fancy sending him a  sweet surprise, Cakey Monster do a personalised card, gift box and a cake. A sweet treat he won't forget in a hurry! Top tip – Get £2.00 off your first order by using the code "MONSTER2".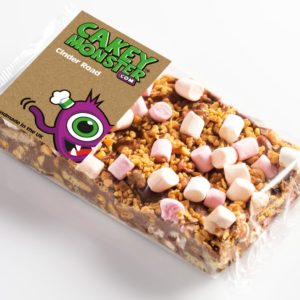 8. Breakfast in bed (after a lie in of course)! This classic gift never fails to make a parent feel special. Warm croissants with butter, fruit and coffee – it's not always about what you serve but how you serve it. For all the dad's who wake up on a Sunday morning to take the kids out, this one's for them.
9. While gifts, treats and experiences are all a part of our lives (of convenience), sometimes it's nice to get the kids involved and do it yourself – bake some cookies, head to Hobby Craft and get the kids painting or make your own dad inspired salt dough figurines at home. Whatever you choose to do, we have no doubt your husband/dad will have a wonderful Father's Day.