Exercise classes for mums in every stage of parent hood
Whether you are working out to keep fit or to help with post-baby bodies, keeping active is an essential part of a healthy regime. What better way to get back in shape than with other mums who are striving for the same goals? Not only can you meet new people and expand your social life aside from baby duties but you can also feel better and healthier while you do it. Below are a list of classes available in and around St John's Wood for pregnant mums, mums and babies and post natal mums. Do feel free to let me know if you know of any other classes that could be featured here.
For Mums and Babies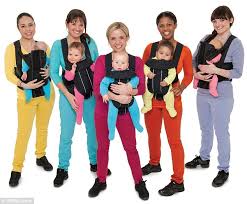 This section is aimed more at mums who are pregnant, have just given birth or are starting to gently get back into their exercise routines and are looking for classes that help with a gentler introduction to keeping fit along with their babies.
Antenatal Yoga Classes
The Kailash Centre in St John's Wood has a variety of classes including pilates and yoga. The yoga classes range from fertility to pregnancy to mother and baby yoga. The class time table is attached below.
http://kailashcentre.org/class-timetable/
Buggy Fit Classes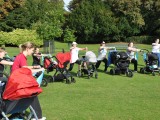 Held by Wendy Macleod in Queen's Park.
Held by Jacqueline Porges at the Paddington Recreational Ground.
Exercise involves a post-natal work out that helps you try to get back into your pre-pregnancy clothes. Created by a mum for mums the programme is very popular and has numerous classes all over the UK.
Parent and Pram, Pilates and Yoga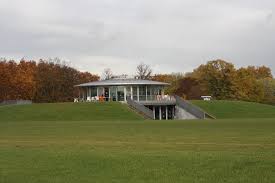 The time table is attached below.
Classes include,
Parent and Pram
Pilates
Power Stretching
Yoga and
Health walks
https://www.royalparks.org.uk/__data/assets/pdf_file/0020/41492/hub_timetable.pdf
PregDance

Run by Elisa Reinerio, it is the first of its kind in London. No previous ballet experience is necessary. Designed for both pregnant mums and mums and babies the classes are designed to leave you more energised and calmer to carry on your daily routine. Mums to be can start at 12 weeks of pregnancy and mums and babies when baby is 6 weeks old. Some exercises are done while carrying your baby in a sling.
http://www.pregdance.com/#!about-pregdance/c2397
Mum and Baby Yoga at the Life Centre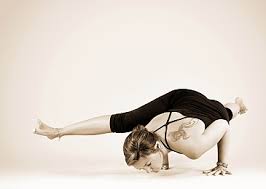 The classes are in Notting Hill. The schedule is attached below.
http://www.thelifecentre.com/centres/nottinghill
Buggy boot camp in Hyde park
https://www.royalparks.org.uk/_archive/licensed-fitness-operators-in-the-royal-parks/buggy-bootcamp
Mums With No Excuses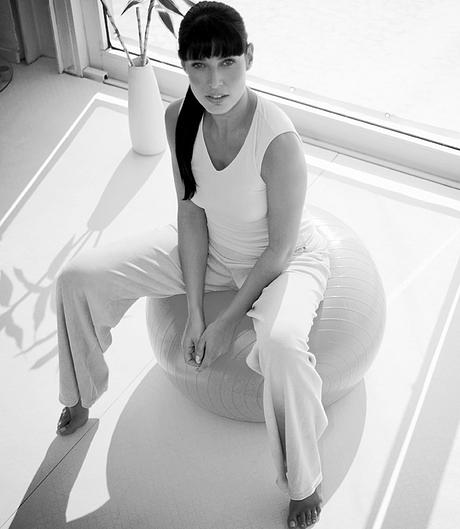 http://www.mumswithnoexcuses.co.uk/
Boogie Bug Classes in Queen's Park
Boogie bug classes are a wireless headset buggy class to music focusing on full body conditioning, core restore and increasing fitness levels. Getting back in to exercise after having a baby can be daunting. 
Can I plank? How do I get rid of my baby pooch? Can crunches flatten my stomach? It can also be stressful leaving your baby with someone else or difficult finding childcare. 
Boogie bug classes are a non competitive class for mums without the stress of finding childcare as you bring the baby. Babies are also incorporated in to the session depending on the weather. Just bring yourself and your baby. Oh and some water! You do not need to bring anything else. 
Must have had post natal 6 weeks check up if natural birth and 12 weeks if you have had a cesarean. 
Classes need to be booked via the website but dont worry you can book on the morning of the class as I know how unpredicatable lives can be with a baby. Please call for prices.
If you would like more information  Carlie can be contacted via one of the methods below. 
Telephone: 07894209543
Email: [email protected]
Website: www.boogiebugs.co.uk
Hot Mama Baba Classes in Hampstead
Run by  Lee Mak, who herself is a mother of a young child, the classes are held at Hampstead Community Centre. For more information, please visit her facebook page, https://www.facebook.com/hotmamababa/
---
Personal Training
This section is more for mums who are ready to get back into a gym or other routine well after baby and is aimed more at mums who are ready to move on from gentler exercises to the harder stuff.

ST JOHN'S WOOD
Garuda Pilates (St John's Wood)
Gemma Shaw, Pilates (St John's Wood)
https://www.facebook.com/gemma.shaw.792
Henlu van der Westhuizen (St. John's Wood)
iHuman Fitness The Box, Mo El Kadey (St John's Wood)
http://www.ihumanfitness.co.uk/
Performance 18, Joel Proskewitz (St John's Wood)
http://www.performance18.com/about/joel-proskewitz
Claudia Armani, Pilates (St John's Wood)
---
MAIDA VALE
Jacqueline Porjes (Maida Vale)
https://www.facebook.com/jporjes
Training House Gym, Sean (Maida Vale)
https://www.facebook.com/pages/Training-House-Gym/578522465491718
Tel: 07921 228456
---
QUEEN'S PARK
Frame (Queen's Park)
http://www.moveyourframe.com/queens-park/home
---
NOTTING HILL
Claudia Armani, Pilates (Notting Hill)