The Camden Swimming Club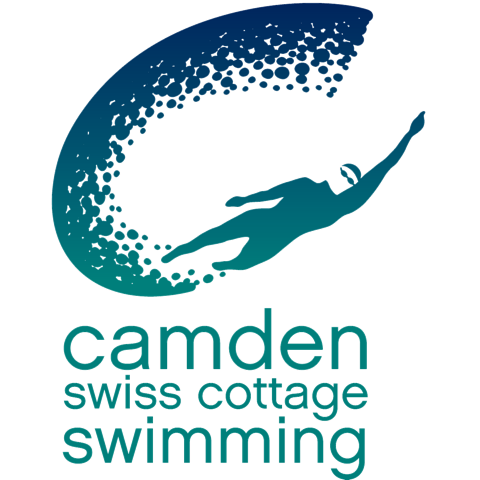 Introduction
The team here at Mums in the Woods had the pleasure of interviewing Adam and Marc from the Camden Swimming club on the 1st of December. Adam is currently the Head coach at the club but his swimming journey began very early on in his life. He swam competitively for 10 years and was approached for a voluntary coaching position. As a result he fell in love with this position and fortunately gained a coaching apprenticeship. Around 7 years later he joined the team at Camden. His skill, drive and leadership has helped the club excel and this is reflected achievements of the club in the 4 years he has been there. Marc's son, on the other hand, joined the club to learn swimming and so Marc found himself spending a great deal of his time by the poolside. His passion for the sport motivated him to study to be a swimming official. Consequently he become the officials coordinator for the club and naturally joined the committee. He is now the committee chair, a position he earned through his love for the sport and hard work.
The responses we received from Adam and Marc gave us a clear idea about their attitudes towards the sport and what they hoped to achieve and cultivate at the club. It is promising to know that they both strongly believe that there is a great sense of togetherness at the club. They said that once your in the pool and your swimming, all that keeps you company is the black line above and below you. However, Adam makes it clear that even though you are alone in those moments, you are never lonely. At Camden Swimming you always have your team and your coaches around you, cheering you on and supporting you.
The structure of the Club, with it's various levels catering to different swimming needs group like-minded people together. This allows for each individual to pursue improvements in their swimming abilities whilst being surrounded by friends that are also on their personal quest to better themselves. This has allowed for a culture of support and minimized the internal competition at the club. Additionally, it has allowed for swimmers to really feel as though they are part of a team and so they are able to motivate each other and help each other. These swimmers are also able to from close ties with their coaches who guide them every stem of the way as they transition from the Learn to Swim program to the competition stages and so on. Thus, there is a strong feeling of community a the club. The close bond the club has with the local authority and the parent involvement, such as is the case with Marc, has only added to such a feeling at the club. Adam and Marc were especially enthusiastic about the Learn to Swim program as it has only recently been relaunched at the club. It is an initiative that is hoped to deliver lessons with a greater focus placed on each individual's specific need, strengths and requirements. Interestingly, this approach and form of training is not widely available and so is a service that is almost exclusively delivered by the Camden Swimming Club.
Question:
The Camden swimming club has something for everyone. Could you give us an overview of the structure of your club and which swimming requirement each level caters to?
Answer:
The club is now starting at the grassroots with our Learn To Swim program. This is stages 1 through to 8. Stages 1 being for those under five years old learning water safety and stage 8 would be coaching for individuals learning all four techniques and starting to think about competitive swimming. From the Learn To Swim program you go on to the Academy program which has 3 different stages based on ability and age. This is the first part of each individuals competitive journey. In this program one would learn competitive techniques and skills. This program includes stages 9 to 10.
Following the completion of this program and depending on what your goals and ambitions are, the student is able to choose from one of 3 pathways. The Developmental pathway would be for those wanting to keep fit and compete at the lower spectrum of ability. The second pathway is the Competitive pathway and is for swimmers who compete at county and regional level. The final pathway if the performance pathway and it's aimed at training with an ability and dedication to swim at a national and international level.
Finally, sitting above these levels is the Master section. This is primarily aimed at individuals over the age of 18 years who enjoy swimming and want to maintain their skills and levels of fitness. Swimmers at this level also compete but it's very much on a as and when you want to basis. However, it should be noted that there are national record holders in this squad and some people do compete seriously at this level.
Swimmers in this section are generally working full-time or pursuing higher education but also want to participate in the club. Thus, there are members in this section even over the age of 60.
Question:
Do you notice that students tend to transition from one level to another and effectively remain a part of the club?
Answer:
It's important to understand that there are transitions all the time because we're dealing with kids from when they get out of the Learn To Swim all the way through to competitive swimming and so on. They grow at very different rates and their abilities change massively in very short periods of time and as a result their mindsets and their goals do too. We have swimmers always transitioning from one pathway to the other because they have developed the abilities to do so because of the coaching we have provided and they want to dedicate more of their time to swimming and go into the  national or performance pathway.
There are in fact natural points of exit. For example grassroots and kids in the Learn To Swim program may only want to learn the basics of swimming and others may wish to compete till they complete their GCSEs and A Levels. However, it should be noted that the transitioning to different levels is based on 3 key aspects. That is attitude, attendance and performance. At the end of the day it's all based on what you want from the sport. It's a big club and we have a space for everyone and all their specific needs. Therefore, if they believe they have the ability and drive to move to a higher level they can transition to the next level, and thus, continue to swim at the club. This is what is seen in the majority of those that join at a junior level.
Question:
The club recently reintroduced the Learn To Swim program. What are the new changes you have made to the program and why do you think it will benefit kids at that level greatly?
Answer:
We operated the learn to swim program in the London Borough of Camden from the 1970s onwards but the programme was transferred to a different operator in 2017. It is in fact a very big part of who we were and so we decided to reintroduce the program with a different approach and model. We have decided to operate every lesson in very small groups. At this level you would usually find that classes are being taught for groups of 10 or more. However, our service will be provided for groups of 2 to a maximum of 5 children. We believe that this will allow for a more personalized experience for every kid and enable the coaches to pay more attention to the specific needs of each and every child. Therefore, even though this may come at a premium price, each child would be able to learn the skills at a faster rate and progress faster as the attention of the coaches will not be divided. The service is indeed a very unique experience and is not offered widely in our area. The program is already in operation at the Mallinson Sports Centre in Highgate for stages 6 to 9 but we are restarting for stages 1 to 5 at the American school in St. John's wood in January.
 Question: 
Apart from improvements to their swimming skills, what are the other developments that students have due to swimming?
Answer:
Something we really appreciate is that we see these individuals grow from being kids to being incredible and impressive athletes in only a few years. We see how it transforms them. They become far more assertive and confidant but also well balanced, socially aware, supportive of each other. For example, we have noticed that at certain meets the kids would disappear completely and reappear only minutes before their event. They would then swim their event, get a debrief from their coach, get changed and disappear again. We would always wonder what they were doing only to find that they had found quiet spaces and were revising for their upcoming GCSEs. How often do u see such dedication and drive in a teenager?
At Camden Swimming we try to help these kids not only with their swimming but also to develop into well rounded human beings. We pride ourselves in believing that we are helping them become the very best version of themselves as we believe that that's far more important than any medal or trophy.
Question:
Do the swimmers that are in the more strenuous programs have difficulties in their academic lives because of the requirements of their swimming schedules?
Answer:
No! In fact it is quite the opposite. We have noticed that the more they swim, the better they perform academically. This may be because swimming forces you to excel at time management. The further you advance through the levels and the program, the less time you have to procrastinate. Secondly, students are better equip to deal with stress and pressure because they have to face these challenges when swimming competitively. In swimming, the reward for the effort you put in is also delayed. It is quite a demanding sport, but if you put in the effort you will see progress and you will see rewards. Therefore, swimming also gives the kids a true sense of what their effort is worth and that is a lesson that one cannot learn in many areas outside of sport. However, in the case that we do identify that an individual is struggling academically, it is only a matter of having a conversation between the student parent coach triangle to figure how best to handle the situation by maybe, adjusting the training schedule to better fit the person.
Question:
Do swimmers at the club enjoy their time there?
Answer:
For sure! If you speak to some of our Masters program members who have been with the club for around 20 to 30 years they would all say that they started out in the competitive level but gravitated back to the club later on in their lives even when they were pursuing careers in other areas. The sense of loyalty to the club that is seen in the member is incredible and speaks volumes about the experience they have swimming at our club. During the pandemic, around 20 percent of our Masters members even donated their full fees to ensure that the club was running, even though swimming sessions could not take place due to the lockdown.
Question:
Is there a great sense of community and support at the club and why?
Answer:
One thing we have going for us is that the environment at our club is super supportive. No matter if you are swimming with your rivals there is still huge deal of friendship and support for each other. This is because we ensure that like-minded people train with like-minded people. They understand each other because at every stage, the individuals are sharing a common experience. They are all on a journey to get faster, beat their own times and get perform their personal best. As coaches we facilitate this by trying to bring out the very best of each student and coach them to their fullest potential and so they understand that their each in a personal quest to get better and they all support each other in this quest. We have also noticed a pattern where the groups tend to bond and organize social events outside of practice.
Additionally, the coaches also tend to form strong connections with and understandings of their students as the coaches are assigned to various stages and groups. As coaches our job is relationships. The better the relationship between us and the student, the more we can help them progress. This is because it's a case of making sure you understand each and every individual that walks through the door, their motivations and what they want from the sport and then help them achieve that.
Question:
What do you look for when hiring coaches?
Answer:
We look for people with good energy because it's a very demanding job. Good with people and committed to helping them become the best versions of themselves but also a strong technical knowledge. It is important that they are able to understand the sport but also that they are able to understand and work with the other coaches as they should be a team player. However, it is also equally important that they have a willingness to progress in their professional abilities. In the recent year we have noticed that the coaches have managed to stay at the forefront of the sport due to this reason and as a result the students also benefit greatly.
Question:
What are some of the key achievements of the students from Camden swimming?
Answer:
In last four years we have competed at the National Junior League final four years in a row which is a national inter-club competition in England. Additionally we have also been in the National Arena League final for four years in a row. We're currently amongst top clubs in UK, competing not only on a national level but also an international level. We've had 3 swimmers at the Olympics and Paralympics culminating in final and semi-final positions. Furthermore, 30 of our swimmers have gone on to top British and US universities to pursue swimming on swimming scholarships in the last four years alone. We also have an enormous amount of swimmers competing at a national level. These are only a few of the highlights in our achievements but we're extremely proud of our swimmers and it is quite rewarding to see these results.
Question:
The pandemic disrupted all activities so it would be interesting to know how you managed to deliver your services whilst there was a nationwide lockdown.
Answer:
Obviously pools had to be close but we ensured that we continued to deliver classes. For example, we delivered our programs through zoom and this consisted of land training. At all levels we tried to mobilize the students and this included the involvement of all the coaches. Therefore, we were able to deliver sessions online for all the squads several times a weak. Once we could access parks again, the squad training was then delivered there. As a result, the club continued to operate and help the students in their journey to improve their swimming skills.
Conclusion
Each swimmer is primarily in competition with themselves, always trying to improve their timings and performance. Thus, at Camden Swimming the coaches are carefully selected and trained to deliver the best services to each student, forming close connections along the way. Progress that has also been made possible by the eager involvement of the parents who spend countless hours at the poolside. At swimming Galas, Adam states that parents spend vast amounts of their time running up and down, refereeing and helping the kids. However, these parents, coaches and students at the club are more than willing to dedicate a large portion of their lives to the club because of the level of loyalty they have to the club. For many, Camden swimming has become a second home with swimmers even returning later on in life to rejoin the club once they have started jobs or returned from university. Adam and Marc stressed how important it was to them and the team that everyone who joins feel extremely welcome and understood. Therefore, it can be guarranteed that the environment at Camden Swimming is not only healthy and supportive but also quite warm!