Discounts on classes for children
 LANGUAGES
Club Petit Pierrot
Exclusive Offer: 10% off the Autumn term 2015
Code: MWOODCPP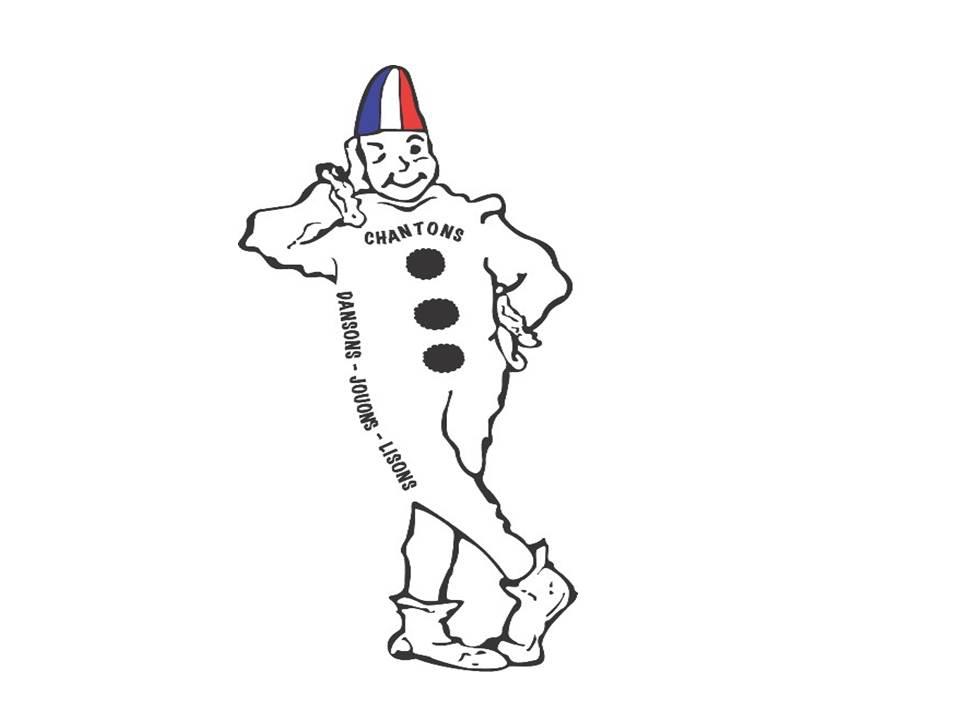 At Club Petit Pierrot, our aim is to enable children to enjoy learning French and to enjoy communicating in French with confidence in a fun and caring environment.
Stella Bataille started teaching French to children 20 years ago and decided to set up Club Petit Pierrot in 1993 because she passionately believes that children should learn a second language as early as possible in life.
Young children have the ability to absorb a language easily, as they show learning their mother tongue. Through a similar language learning process they learn French effortlessly and acquire a good accent. Learning a second language early in life, not only makes you become more proficient in that language but it also enriches overall mental development.
Our lessons are totally in French. In order to succeed in teaching through the immersion method, Stella Bataille has devised an innovative programme. The lessons have a structured routine which allows the children to feel at ease and confident to interact in French.
In a happy atmosphere French is taught to the children through play, using a wide variety of our
stimulating language activities. The lessons are planned around a diversity of themes and projects, which are practical, interesting and ….great fun!
It is also an exposure to another culture. At the club, we take every opportunity to celebrate many French customs with parties and food!
We also use our fun educational CD of original French songs and rhymes during the lessons, and it is an essential learning tool for all our classes.
We hope you will enjoy learning French with us
To book please call 020 7385 5565  or email us at [email protected]
---
 MUSIC
Mini Mozart
Exclusive Offer : 10% off
Code: Mumsinthewood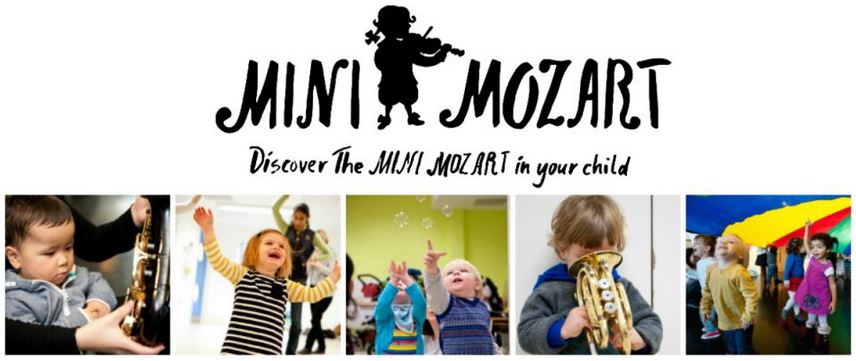 Live Classical Music Classes with piano accompanist, orchestral  musicians, parachute, bubbles, giant bungee, and lots more.
Why should you choose Mini Mozart?  Because . . .
Why would you choose a class without live music?
Why would you choose one not taught by professional musicians who are all music graduates?
Why would you choose one without a piano accompanist for the children and musicians to interact with?
Why would you choose a music class where your child could look but not touch?
No – we don't know either!
Book Now. Visit our website   www.minimozart.com for more information.
Bonus for Mumsinthewood subscribers:  Free eBook by Mini Mozart founder Clare-Louise Shaw on How To Encourage Musicality In Your Child https://it256.infusionsoft.com/app/form/musicality
Strings club
Exclusive Offer: 10% off term time courses in Hampstead, Belsize Park and Primrose Hill
Code: Mumsinthewood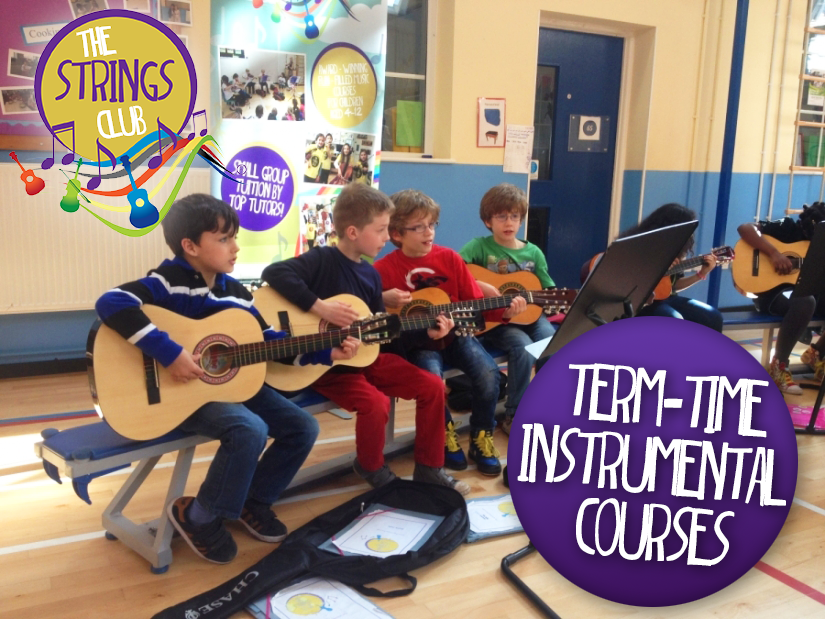 Exclusive Offer for The Strings Club Autumn Term-Times Courses!
Inspire your chid with music this Autumn with The Strings Club's award-winning courses in ukulele, guitar and violin starting w/c 21 September.
As a Mumusinthewood reader, we have an exclusive 10% discount for all The Strings Club term-time courses which take place in Hampstead, Belsize Park and Primrose Hill.
Every fun-filled group lesson is packed full of high-quality music tuition following The Strings Club's carefully crafted curriculum. And to help track their progress, as partners with The Royal School of Music, The Strings Club will encourage your child to work towards a prestigious Music Medal award.
Every term concludes with a grand concert – giving your child the chance to show what they've achieved!
The weekly courses start from £15 per lesson, with instrument hire from just £3 per week!
To book visit www.thestringsclub.org or call our friendly team on 0121 369 1950
---
SPORT
FOOTBALL
Little Kickers
Discount: If you book a free trial class (to be held in January) and subsequently book a pack of 12 classes on the day, you will get 10% off the pack. 
If you don't book on the day but book at a later time or at any other time, you will get 5% off a pack of 12 classes if you quote the above code. 
Code: Mumsinthewood

SWIMMING
Magic Swimming School
Discount: Free trial class and 5% off the first term fees.
Code: Mumsinthewood
Learning to swim has to be fun from the start and our experienced instructors know-how means children learn to love the water from the very first splash.
Magic Swimming School have teamed up with Community Swimming and La Fitness to provide quality private lessons for children, babies and adults.
In our swimming school we follow the National Plan for Teaching Swimming to children and adults. Throughout the entire duration of the lesson our instructors are in the water. We specialise in 1-1 and 2-1 classes and this is the most effective way of learning as our teachers are completely concentrated on one or two pupils.
All levels take swimmers through fundamental movement skills and at the end of the term children are assessed. We reward our students with a progression report and badges according to the skill level achieved.
Swimming Programmes: Parent & Baby Classes
Call us for availability on  07791 508 826 as we are very flexible and we can adapt to meet your busy schedule.
Website: http://magicswimmingschool.co.uk/
---
YOGA
Tatty Bumpkin
Offer: 10% off all classes booked for the Autumn term 2015.
Code: Mumsinthewood

Tatty Bumpkin offers award winning Music, YOGA and Storytelling sessions for babies and children.
Our baby yoga sessions – suitable from 6 weeks – are a great opportunity to bond with your baby through sensory play, movement and rhymes.
Active and fun sessions for older children – from 2 – 6 years – build physical skills such as Strength, Balance and Coordination.
Designed by yoga teachers, physiotherapists and educationalists, sessions have been running across the UK for more than 10 years. Tatty Bumpkin stories are designed to encourage creativity and critical thinking. Sessions include breathing exercises and mindfulness for little ones.
Sessions run on Mondays at the Paddinton Sports Club, Maida Vale.
E Mail: [email protected] to enquire about our Sessions, Parties and ever popular Holiday Clubs!
Website: www.tattybumpkin.com/nottinghill
---
DRAMA
Creative Movements
Offer 1: 10% off weekly classes in the Autumn term
Offer 2: 50% off any half term workshop booked in 2015.
Code: Mumsinthewood

Dance, movement and storytelling for children – 18 months to 6 years. 
Through lively classes, we invite children to participate in movement and story telling to encourage creativity, independent thought and enquiry.
Through Story Telling we build solid foundations for literacy.
Through Role Play we discover, mimic, consider and understand consequences of behaviour
Through Movement we build esteem and strength, physically and emotionally
Through Group Dynamic we listen, question, communicate, challenge and accept others who are different to ourselves.
Ginny's career in professional dance, choreography and artistic direction spanned over 20 years and has taken her worldwide. She has lived, performed, and taught in England, Europe, and Australia. Her dance company 'Vision dance' was formed in Byron bay in 1985 and this small successful company performed extensively in NWS and Sydney. On becoming a mother in the late 1980s, she was drawn to working with young children, and she established Creative Movements in Australia in 1990. She subsequently returned to her family roots in London, and completed a postgraduate degree in Drama and Movement Therapy at the Central School of Speech and Drama (Sesame Method). She has since been working her magic on children for 18 years!
Through story telling, movement and imagination, Creative Movements helps children form positive self-images and build strong self-identities.
The material is lively, educational, imaginative and creative, encouraging both group interaction and individuality.
As a Movement therapist Ginny also works with special needs children in her private practice and in schools
Ginny believes that every child should have the chance to express itself and explore his/her inner creativity. Once established, they can access this valuable resource throughout their lives!
For more information please call 020 7693 6146  or 07894 033 324 or book online at http://creativemovements.co.uk/booking-forms/
Debutots
Offer -10% off weekly classes in the Spring term 2016
Code: MITW
Debutots is a unique blend of interactive storytelling, dramatic play and movement to music, that's designed to improve communication skills, increase confidence and listening, as well as nurture a love of language and stories. Captivating classes that are enjoyable for adult and child alike, with separate sessions for 6months to 2 year olds and 2 to 4 year olds. "Jennifer you are one of the most enigmatic and talented personalities. You draw both kids AND parents in to your stories and play – it really is an amazing thing to watch." Hampstead sessions are on Monday mornings at the Friends Meeting House, 120 Heath Street, NW3 1DR. They include coffee and chat time, with our big baskets of stories and dress-up hats and masks.
---
 FILM
Young Film Academy
Offer: 5% off holiday courses
Code: Mumsinthewood5
---
DANCE
Regal Ballet 
Offer: Free trial lesson
Code: MWoodRB
Regal Ballet prides itself on teaching young ballet dancers in an enjoyable and positive atmosphere, where the happiness and encouragement of the children is priority. Ballet lessons are offered to children from 18 months to 14 years in a variety of venues across London.
Classes are taught by world class professional ballerina's in a fun but structured environment to ensure the happiness of the children whilst they discover the joy of dance! We believe when children are in an enthusiastic and positive environment they feel confident to excel and shine.
Regal Ballet aims to ignite a passion and love of self improvement through ballet. Giving children a happy encouraging environment to try, fail, learn and grow where they experience that with this focus, determination, self belief and discipline, anything is possible. These are valuable gifts that will follow through in every aspect of life, what ever path they choose to walk.
For more information call us on 07704 290 479 or book online at http://www.regalballet.com/products/ballet-lessons/?cid=88