Emergency services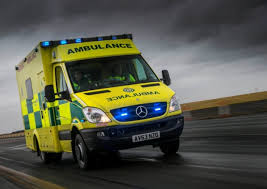 In any emergency your first port of call should be to dial 111 or depending how serious, 999. You can also call the European number 112 which is accepted here in the UK.
In the event that you need urgent medical attention out of hours, the paediatric accident and emergency unit at St Mary's hospital, Paddington is excellent.
Alternatively you can also call/ go to any of the following.
Doctor Call
London Clinic
121 Harley Street
London
W1G 6AX
Telephone: 0844 257 0345 / 020 7535 1888
Website:  www.doctorcall.co.uk 
Casualty First
Hospital of St John and St Elizabeth
60 Grove End Road
St John's Wood
NW8 9NH
Telephone: 020 7432 8300
Email: [email protected]
Website: http://casualtyfirst.co.uk/
Opening Hours:
Monday – Friday: 8.00 – 20.00
Saturday and Sunday: 10.00 – 18.00
IPSA Pharmacy
(open after hours for NHS prescriptions and also houses a private GP for emergencies) 
7 Harben Parade,
Finchley Road,
Hampstead,
London, NW3 6JP
Telephone: 020 7449 9490
Website: http://www.myipsa.com