Shortstitch – a shopping service for busy parents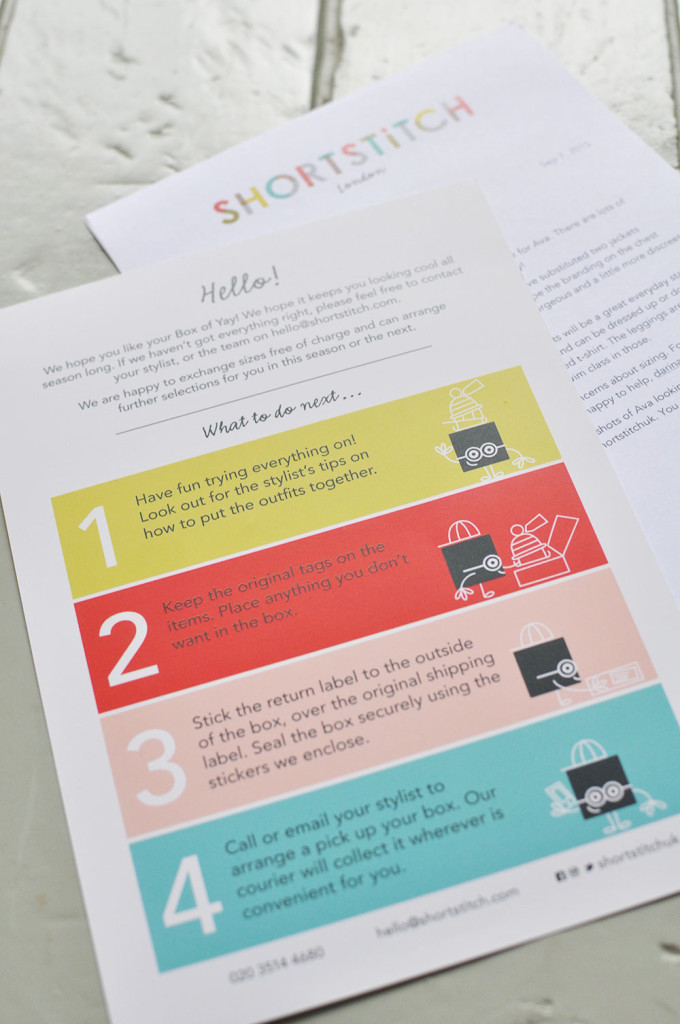 ShortStitch is a new company set up by mumpreneur, Darina Wallace, who was an International Buyer for over a decade. She knew that with buying comes long hours and a lot of travel which is not always conducive to motherhood. Last year  she married her partner Chris. Knowing they wanted to start a family right away and also knowing first hand how hard it was for Mums working in buying, she devised a way to have both a career and a family. Enter ShortStitch.
According to Darina, it gives her a great work life balance and she can still work in a field she is  very passionate about. Keeping her career going was important to her and she together with her partner, Chris recognised there was a gap in the market as no one was supplying busy parents with easy access to good quality fashionable clothes.
Having used the service myself, I don't really need to think twice about recommending ShortStitch to busy mums. It is convenient and helps build up a trendy wardrobe for your children from the comfort of your own home. Most children dislike shopping with a passion. Darina makes it all so much easier for busy parents who can then use that time to spend a weekend doing much more productive, fun things that children actually want to do with their parents.
The way it works is, you register on the website, pick the age and gender of your child and pick various styles from those on offer. A personalised box will then be sent to your home, free of charge, and you can choose the clothes that are to your taste and style, out of the box.
You then send what you don't want, back, via courier or drop off point, again, free of charge. An invoice is then sent to you and you pay for what you buy.
Darina also includes a personalised letter listing various styling options and recommendations. The brands included are all well known and well loved, designer brands for children and are packed beautifully. The clothes are marked at a slightly higher price than those available on line and/or in store and do not reflect the sale prices, but the convenience that comes with having each box sent home and the ease of having the best clothes hand picked and styled for your little ones does have its' own benefits.
All in all, it is a bespoke service that fills a much needed niche in providing styling options and handpicked clothes for children of busy parents. The service she provides is luxurious, the clothes are immaculate and tastefully picked,  and ofcourse she helps parents cut out all the endless hours spent trawling through a hundred different websites in search of the styles that best reflect their child's personality.
Website: http://shortstitch.com
Email: hello@shortstitch.com