Little PA – Assistance for busy parents

Mums in the wood recently met and loved the idea behind Maria's business. She is a local mum and we are very pleased to feature her in our Mumpreneur section. Please do have a read and use her fantastic new service. 
I am a mother of two, a 7-year-old daughter and a 6-year-old son. I enjoy spending time with my children and following their life in and out of school. I have been working in the corporate industry as an events organiser / cultural consultant for over 20 years. After having my two children, I managed to attain a balance between my family and work in my daily life. But when it came to giving time to extra activities even simple ones that I needed to spend time on, I found it difficult to keep the balance… Most of the time these activities or decisions related to small things, such as organisation my kids' birthday parties, looking for activities for the weekend and booking tickets for a city break, but also included decisions for more important matters, such as looking for good schools, activities and arranging the annual family holiday…
I felt that I needed a kind of service to explain exactly what I needed and to be presented with solutions and options, so my only job would be to choose what suits me best. I felt that what I needed, to save me time as a busy, professional mum and help me organise my children's free time could be turned into service. I made a lifestyle choice to move out of the corporate world and set up my own business and be an assistant to busy parents.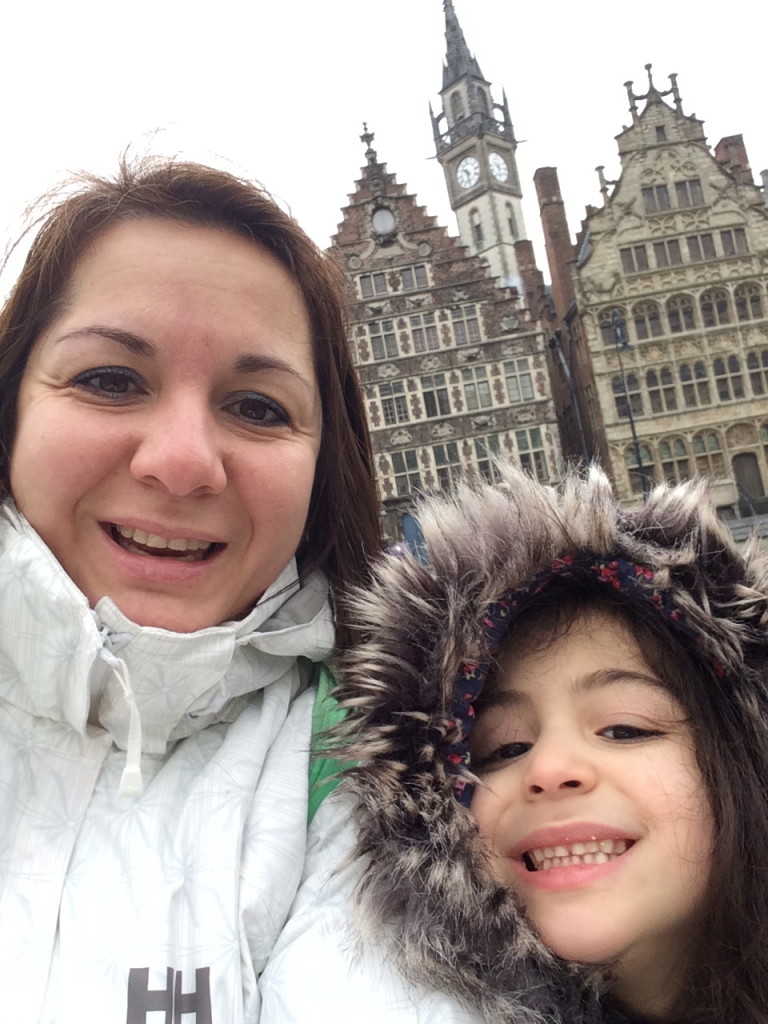 My company, The Little PA, provides services to busy and professional parents helping them to make their life easier by taking on time-consuming tasks such as endless searches for ways to entertain or occupy their children during their free time. I aim to save parents valuable time by providing them with bespoke choices tailored to the children's personal preferences and lifestyle.
I arrange educational and social activities for children of all ages and all interests during half-term holidays, weekends and other school holidays and Summer. When for example a parent asks me to arrange the a half-term break for their kids or part of it, I will provide them with a detailed itinerary with activities, theatres, workshops, restaurants including timings, transport information, distances, tickets, always based on the ages and special interests of the children. We can plan family weekend breaks in the UK and abroad, special days and celebrations for example a birthday weekend or mother's and father's day, bank holiday weekends and all other outings that a family needs to spend quality time together.
I also organise annual family child friendly holidays in great destinations, which will be fun and rewarding for both children and parents.
Another service that I offer is the planning and execution of children parties for all kinds of celebrations and I take all tasks for a successful party from the beginning to the end. I can provide a basic pack including venue, entertainment – animal parties and clay activity being my favourites – food for the children and party bags and I can arrange for extras such as cake, decoration, food and drinks for adults.
My aim is to save time and make the lives of busy parents easier by taking off them these time consuming tasks and endless searches which at the end of the day might be useless and unworthy.
Through my venture, I am aiming to combine my organisational skills, professional experience in organising events, my personal experience of being a mum and organising my own children's and friends' children's lifestyle and my belief in the importance of children's lifestyle during their time outside school. I strongly believe that children's time outside the school is as important as their time in school. Attending a theatrical performance, visiting a museum or even having lunch in a restaurant is as important as a lesson at school; to stay in a hotel, play in a park, walk across the river or watch a movie is as influential as an educational activity.
I would like the parents to see my service as an assistant to their everyday life; we are flexible to accommodate any request that has to do with children. Our service is bespoke and made to measure to any preference.