Interview with Paula De Mollein of Yoga4Happiness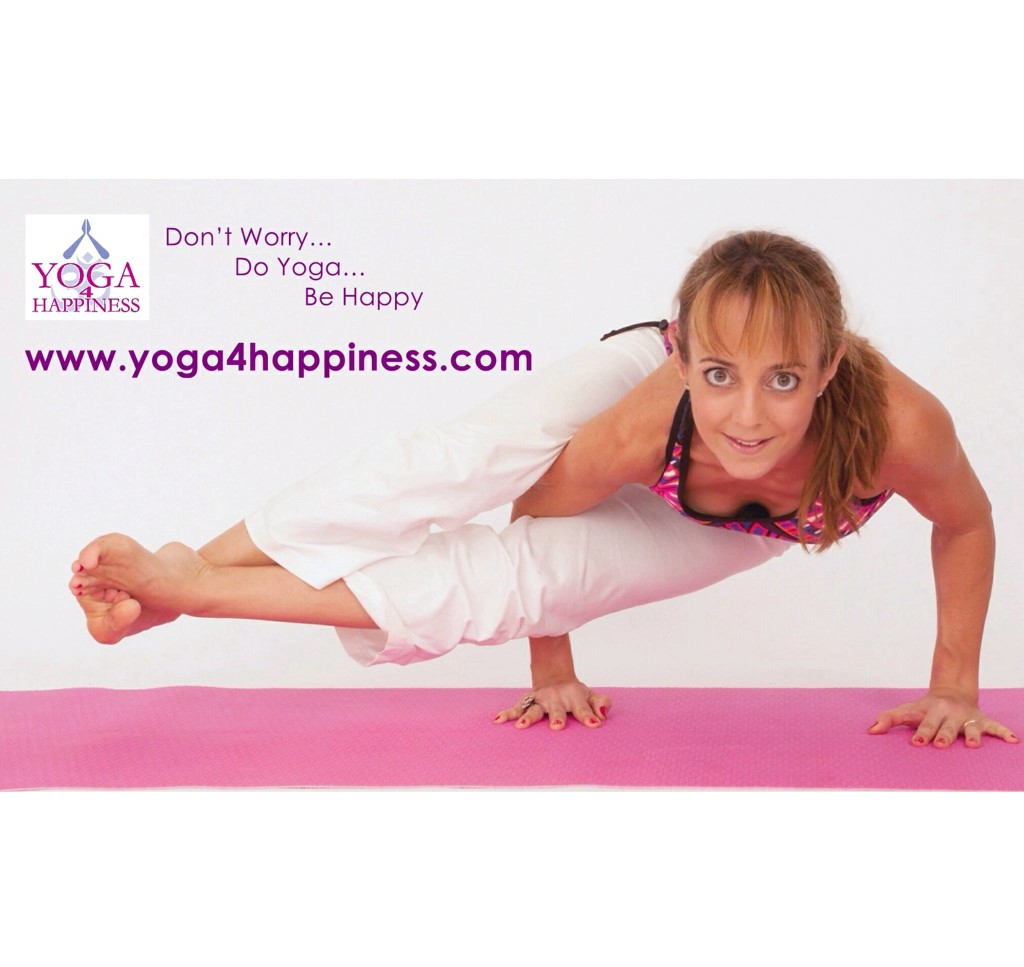 IN CASE I CAN INSPIRE, ONLY A LITTLE BIT, OTHER WOMEN LIKE ME – CHANGING CAREERS
Hi, I'm Paula De Mollein, born in Buenos Aires, Argentina and "International" by choice.
Originally from a business and marketing background, I worked in different companies in South America and in Investment banking in New York.
I loved my job and was very passionate about it but because of the long hours and intensity it was quite stressful, so I used to release the stress of my busy agenda with my Yoga practice.
My enthusiasm for learning more and my love for yoga led me to certify myself as a Yoga teacher but I never thought I would be teaching, it felt quite scary, I kept being a part of the financial world until… I got pregnant.
Those long hours at the office didn't seem reasonable anymore, and without overthinking it and thanks to the trust of the people around me, I decided to give myself a shot at teaching Yoga.
Like any change of careers, it wasn't easy, I learnt many things the hard way. All those volunteering hours and doors knocking were so worth it. From that moment on, I decided that I would dedicate my life to spread the joy and education of yoga to others, exploring how yoga can play a part in enhancing the well-being, fitness and mental health.
After many years of teaching in NYC and influenced by different schools, I define my teaching style as Ashtanga/Vinyasa flow, a fusion of powerfully engaging asanas, focusing on alignment and the coordination of the body, breath and mind. Currently residing in North West London, UK, I specialize in one-to-one or small group classes and I try to make of each yoga class a unique experience for my students.
As a mum of two, I benefited hugely from my yoga classes during pregnancies, so I certified myself as a Prenatal and Postnatal Yoga teacher.  It's such a delightful experience to help women with their physical changes and new emotions arising, getting ready to happily deliver a new life to this world.
And then I discovered my passion for working with kids, I'm also certified to teach children. I have lots of energy to share and I'm able to add a dimension of fun in each class, with a creative, open-minded and seriously playful teaching style. Since very young ages, children learn to love yoga because they have fun while getting all the benefits of this sacred tradition.
My curiosity for learning more about the flow of the energy in our body directed me to train myself in the Art of Traditional Thai Yoga Massage and I am now also certified as a Thai Yoga masseuse. This is a whole body treatment that re-balances your energy leaving a feeling of relaxation and tranquillity and amazing benefits in the body.
And then one day, some of my students asked me to start teaching a Zumba class, another challenge in my life which I confidently accepted and got into a training to do it in a professional way. I love it, every class feels like a party and you sweat so much. And that brought me to start teaching Zumba to children and obviously help celebrate their parties, what's better than a party with a 'party' inside.
You may think these two career paths are not connected, but the more I train myself in different disciplines, the more I can understand how the body moves and changes, how you can enhance your breathing patterns and how your brain and soul react to any of these practices.
After a Yoga class or a Zumba class you can feel contented, joyful, cheerful, they are all synonyms of happy. Therefore, they make you happy. If you have positive, optimistic, happy thoughts, you are powerfully attracting more good things to you!
And that's why the name of my company makes sense: "Yoga4Happiness".
I made my change happen. Don't be afraid! Make that first step towards where you want to be. "The first step to getting anywhere is deciding you're not willing to stay where you are." Good luck!
Namaste,
Paula De Mollein.-
www.yoga4happiness.com
www.paulademollein123.zumba.com