SOCIAL DEVELOPMENT

Social development is one of the most important areas to focus on even before a child starts school. Whether your little one has lots of siblings or is an only child, it is important that they learn to integrate and play well with their peers. The child who shoves and hits and constantly wants his own way, will not go far when making friends in school which will ofcourse lead to loneliness and in turn lead to either  a withdrawn child or an overbearing one. It is often hard for young children to pick up on social cues and many struggle with this early on. Exposing your child to as many socially active situations as possible, in a gentle way will help no end. Be it family outings or play groups or holiday camps, it is important that they get as much social interaction as possible so that they learn not only how to play with other children but also how to listen and follow as much as lead in a game when playing with their peers.
COMBINATION CAMPS – A LITTLE BIT OF EVERYTHING
XKEYS MULTI ACTIVITY CAMPS – HAMPSTEAD GARDEN SUBURB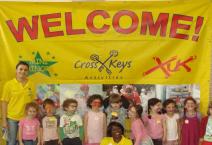 Sessions include assault course, music, summer swimming, a large range of sports, table tennis, judo lessons, healthy living workshop, drama, yoga, wide games, a variety of arts and crafts, fencing, Go-Global games, Caporeira, board games, and science experiments. The younger kids have fun with a bouncy castle, clowns, face painting and more.
Age 3-13
THE HIGHLAND GAMES – GOLDER'S GREEN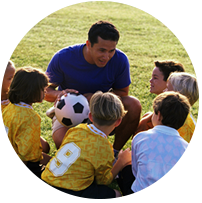 Sessions include, Cricket, art, tennis, parachuting, football, music, badminton, basketball, athletics, pottery, craft work, putting, volleyball,  trampolining, bouncy castles, unihoc, bench ball etc
http://thehighlandgames.co.uk/
Age 4 upwards
HOLIDAY ACADEMY – CAMDEN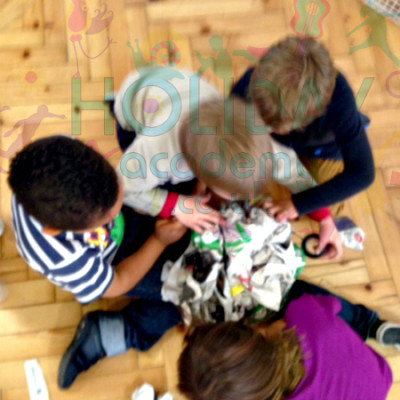 A combination of lots of activities for which you can sign up through the Academy.
FOREST SCHOOL – HOLIDAY ACADEMY – CAMDEN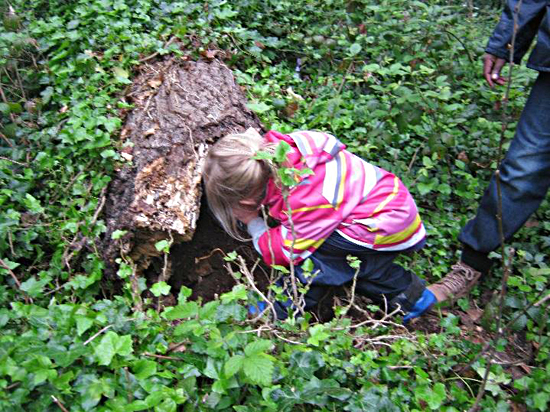 Sessions include den building, scavenger hunts, making mud pies, becoming a nature detective, looking for mini-beasts, and more. Specialist activities like spanish, mandarin, tennis, football, dance and drumming are also included for an additional fee.
http://www.camdencommunitynurseries.org.uk/forest-school.php
Age 3 – 12