Ingenious baby products
Wrap a hug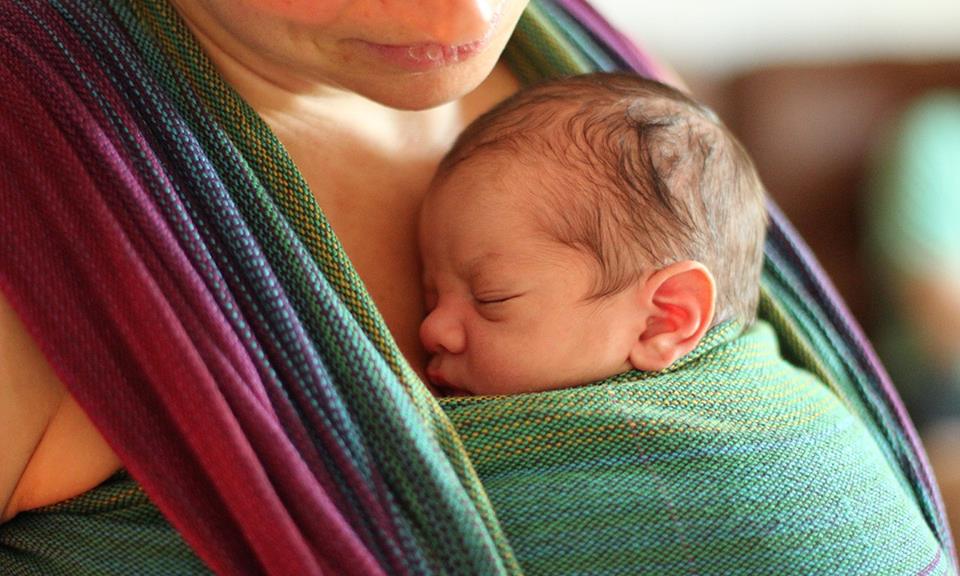 Azzurra Miotto, originally from Italy, is a local mum, based in Hampstead, who devised her wonderful new way of carrying a baby after she went through a traumatic change of birth plan and ended up feeling tired, lonely and disconnected. She realised after using a sling on the advise of a friend that holding her baby close was helping her recover. After trying numerous slings and carriers which didn't quite work for her, she did a great deal of research and realised the benefits of using a woven wrap.  The wrap is made of woven cloth and can easily accommodate a baby for from birth onwards for as long as you need, unlike some of the other slings available. The incredible feeling she got, the closeness, warmth and love, she felt, when wearing her baby close to her for the first time, together with a lot of interest from other mums in her town in Italy,  inspired her to spread the word about the benefits of using a woven wrap over other commercially available slings. And so the concept of the 'Sling Library' was born. When Azzurra moved to London, the library came along with her. Her lessons on how to drape/wear the wrap are held at the Belsize Park library. She teaches mums not only the technique of wearing the wrap but also gives them ideas for activities they can engage in while 'wearing their baby' and helps them to use the time taken to drape the wrap also as a bonding experience. The wrap can be worn by mums and dads alike.
Azzurra Miotto, can be contacted on wrapahug@gmail.com
More information can be found on her face book page: https://www.facebook.com/pages/Wrap-a-hug/346923262176345
---
LumiPotti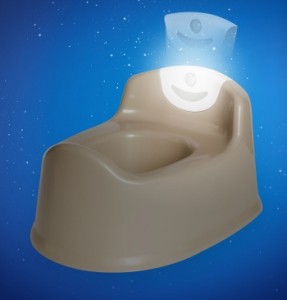 LumiPotti was invented by two mums, Kerry Marriot and Rachel Forder who realised that their little ones were struggling to find the toilet in the dark. Launched in 2014 and now available all over the UK, the LumiPotti, is now run by Rachel Forder of Small Ideas Ltd. They realised how much success they were having with night time potty training, by one, plugging a night light into the wall and the other using a night light under a transparent potty. The children became increasingly confident going to the toilet by themselves in the dark.  When they told other mums about how much it helped night time potty training and it worked for other mums who tried it, the pair realised that this was a product waiting to be made. The LumiPotti, it is estimated, can save parents, up to an average of around 300 nappies. The light on the potty is activated when movement is detected, for example, when a little one sits up in bed, and turns off automatically around 60 seconds after the movement detected, has stopped. It can be used during the day and the night and has achieved huge success as the final stage of potty training.
The LumiPotti website is http://www.lumipotti.com/
---
BlindSides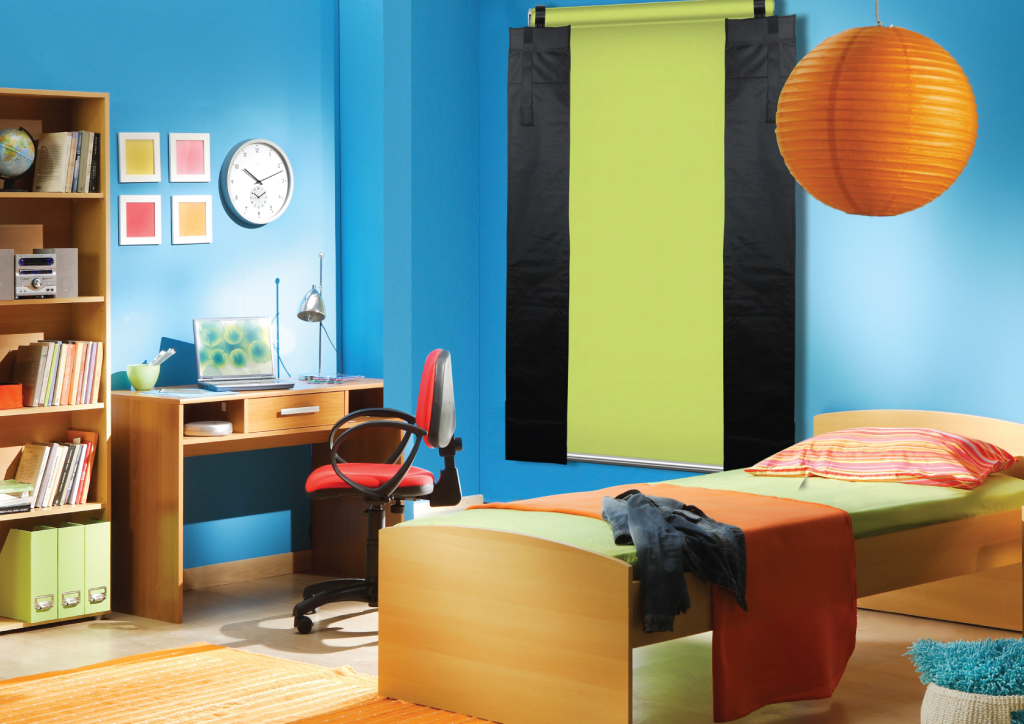 BlindSides, the brain child of mum, Jennifer Leahy, was created when two under 5s started waking up earlier and earlier over summer months, despite black out blinds being fitted and sleep deprivation was becoming an unbearable norm. BlindSides is a simple but very effective method for completely blocking out those annoying little rays that find their way through the sides of curtains and blinds and promptly wake sleepy toddlers. It is a portable product that works with existing blinds and with curtains and does not require any adjustments to walls or existing poles. The pair hangs down on either side and bridges the gap between the curtain/blind and the window, blocking out the light seeping through. They hook onto the pole and can be adjusted so they are flush to the wall. The bottom is weighted down which makes it taut and less likely to swing/move. Launched in June 2015, this very useful product won 'Invent with Tom' and now stocks at Jo Jo Maman. Jennifer is now looking at expanding her retailer base so the products will be available at more stores very soon. She is enjoying the challenges that setting up her own business brings and is very appreciative of controlling her own work/life balance. Her children are great supporters and her favourite part is hearing her 2 year old repeat the word, "Blindsides".
The BlindSides website is http://www.blindsides.co.uk/

---
The Essential Bag Company
Founded and run by Alexis Goldfinch, mum of two and an ex-city lawyer who gave up her job when she got pregnant with her second child, the business was launched in February 2015. The Essential Bag company specialises in creating gifts to celebrate the arrival of a new baby. The company only sells luxury gifts from brands you know and trust e.g. Petit Bateau, Rachel Riley, Aspinal of London, Charbonnel et Walker, Crabtree & Evelyn and instead of putting the gifts in a wicker basket or gift box, the gifts are presented in a stylish changing bag (from brands such as PacaPod, Storksak and Babymel). You also have the option of creating your own bag by choosing the contents or you can select one of their ready made bags.
The collection includes Mother to Be Bags, New Mother Bags and New Baby Bags which are often bought as gifts for colleagues, family and friends.
The company also offer pre-packed hospital bags (bought usually by the mother or their partner), New Father Bags (male changing bags with gifts for New Fathers) and Big Brother/Sister Bags, a great gift for the older sibling when the new baby arrives.
More details can be found on her website: http://www.essentialbagcompany.co.uk/
---
Bouncy kJam
'Mumpreneur'  Sarah Kerr launched her company Bouncy kJam Ltd in 2014.  At the time her children (a boy and a girl) were three and two and she wanted to build a business that would allow her to be a full time Mum to her little ones. Armed with a number of ideas for products she wished she could buy (but either weren't available in the UK or simply didn't exist) she launched www.cheekyelephant.co.uk and www.eatwell-uk.co.uk (selling the Yumbox lunchbox and the Tidy Table Tray).
The Reward Box is the first of her own products to be developed.  Put simply The Reward Box takes the concept of a reward chart and makes it more fun.  Children can choose between a gorgeous wooden fairy house or a cool pirates treasure chest.  Over time they can collect wooden, star shaped, tokens as they meet agreed behavioural goals / complete chores etc.  After a period (usually weekly), if they have collected enough tokens, they can request their magical friends to come in the night and swap these tokens for a small treat or reward (for more information please visit www.therewardbox.co.uk).
The Reward Box is a concept Sarah has used with her own children since they were very little (using a simple wooden box) and one that has proven to be successful time after time in managing everyday behaviour through to helping with potty training and bedtime.  Seeing this idea develop into The Reward Box has been a tremendously exciting journey and one she is keen to repeat with another of her ideas in 2016.
© July 2015, Mums In The Wood