Little Village, a charity set up to help disadvantaged local families, now in Camden
Little Village was set up by a group of local parents in Wandsworth in winter 2015. We are like a foodbank, but for clothes, toys and equipment for babies and toddlers up to the age of 5. We make it as easy as possible for families to help one another, and we promote sustainable living. We are 100% volunteer-run, with over 100 volunteers in our network, half of whom give us at least 3 hours a month of their time. Our items are gifts, not hand outs, and we only accept really fantastic quality items to give out again.
Families are referred to us by a network of referral partners – mainly health visitors, midwives and Children's Centres. We don't need families to be in crisis to help them – we are lucky to receive so many donations that we are able to support anyone who finds themselves in difficult circumstances. We operate a weekly drop-in session, where we run a playgroup with activities such as baby massage and rhyme time. Families can come along, make a morning of it and pick up the items they need. Where necessary we can deliver, and of course professionals are welcome to collect items on behalf of a family.
While our first site was in Wandsworth, our ambition is to build a network of Little Villages across the capital, creating warm, supportive communities of families supporting one another in the global village that is London. We're really excited to be coming to Camden, a borough where our services are desperately needed – over a third of children in the borough live in poverty.
At the Wandsworth site, we have helped 170 families in the 7 months that we've been taking referrals. We have given out 55 cots or moses baskets since April 2016, 127 bundles of clothes, 1140 nappies, 43 buggies, and countless other bundles of toys, equipment, coats, and books.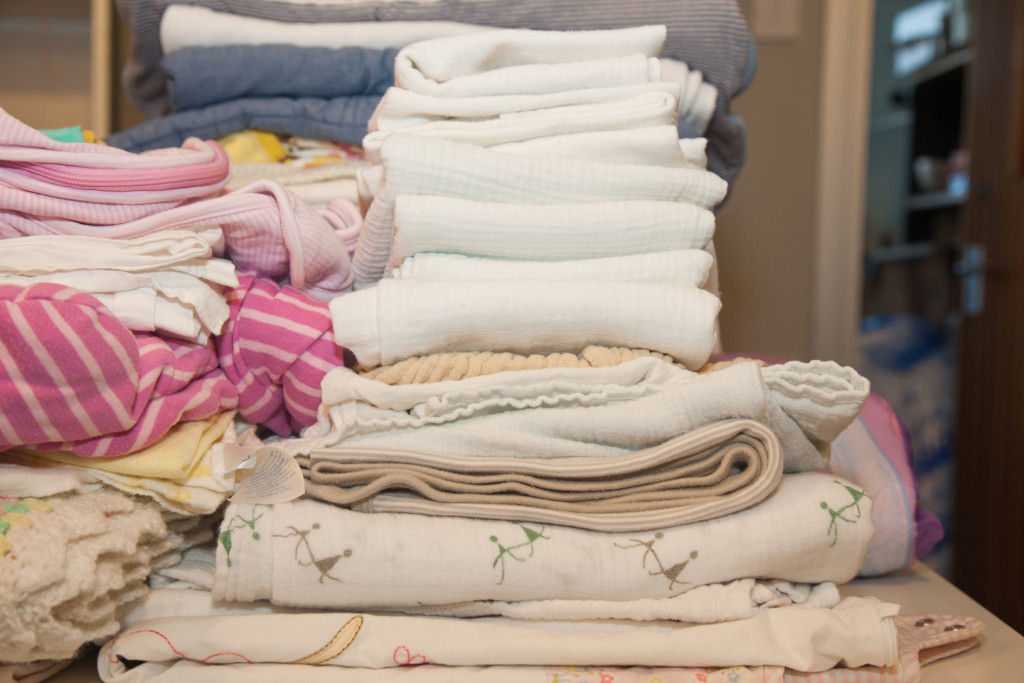 Some of the things people have said about our work:
"I came to your event yesterday at St. George's Hospital and I wanted to say another thank you to all of you.  I'm so grateful for the items I got and wanted you to know this is a great help to my family". – Mum who visited one of our pop up shops
"Thank you so much!  Keep going!  It's such a brilliant idea, and you're all doing a marvellous job! "- Midwife
"Mum was absolutely delighted with the bundle [which included a double buggy] which is gong to make all the difference in the world to her life and to [X's] ability to support her daughter. "Thank you" does not seem sufficient to reflect your efficiency and kindness". – Health visitor
"I can't say enough what a wonderful job you are all doing. Really making such a difference". – Children's Centre Manager
How you can get involved
First things first, you can bring your great quality donations to one of our donations sessions in Camden.
Little Village is just starting up in Camden, and we're looking for people who are up for getting involved at this early stage in our development in the area. There will be plenty to do – from sorting out donations, to preparing bundles for families in need, to helping us raise essential funds and find a home for Little Village Camden. If you'd like to help us, please contact Kirsten – kirsten@littlevillagehq.org. We are also raising much-needed funds at the moment to pay our rent for the first year in Camden. If you'd like to support us please share this page and give us a donation. https://www.justgiving.com/crowdfunding/littlevillage-camden
Head to our Camden facebook group for updates on this and info about what items we are collecting.
Website: www.littlevillagehq.org
Twitter: @LittleVillageHQ