Chinese New Year 2018
In 2018, Chinese New Year (also known as the Spring Festival) falls on 16 February and sees the start of the Year of the Dog. In Hong Kong and other Cantonese-speaking regions, it is common to use the new year greeting "Gong Hei Fat Choy".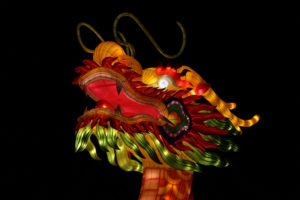 Photo by Oliver Needham
Chinese culture is rich with legend and tradition many of which center around food. A great deal of significance is placed on the New Year dinner which takes place on New Year's Eve. Also known as the reunion dinner, it is expected that the whole family will come together, or be reunited, for the meal. Particular dishes are prepared to give blessings for the coming year with symbols of wishes for prosperity, happiness and auspiciousness. Of the many traditional foods eaten, each has their own significance.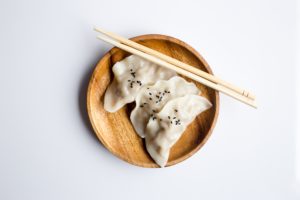 Photo by Charles Deluvio
In some regions, dumplings are a typical New Year dish. The word for dumpling (gao ji) sounds the same as the words for 'exchange' (gao) and 'midnight hours' (ji) and so these symbolise exchanging the old year for the new. Also the shape is similar to a gold ingot and thus symbolises wealth.
A very typical dish you will find at the New Year dinner is a whole steamed fish. It symbolises fortune as the Chinese word for 'fish' sounds the same as the Chinese word for 'surplus'. (See below for a delicious recipe!)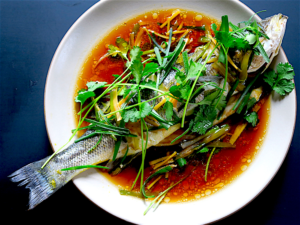 Black moss (fat choi), which looks a little like black hair, is another such traditional food. The way you say 'black moss' in Chinese means 'prosperity', making it another must eat during Chinese New Year.  It is typically served with dried oysters (ho si) which in Chinese means 'good things'.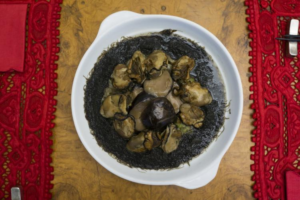 A traditional sweet dessert eaten during Chinese New Year is Year Cake (Nian Gao). When you translate this literally in Chinese it means 'year taller', symbolising progress, advancement and growth.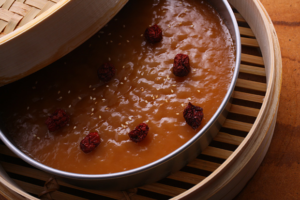 If all that has whet your appetite, do not fear.  We have been given a mouth-watering recipe of the traditional steamed fish for you to try!
Whole steamed sea bass
Ingredients:
1 whole Seabass
4 slices of ginger cut into thin strips
1 spring onion cut into thin strips
2 tablespoons vegetable oil
soy sauce
a bunch of coriander

Method:
Clean, gut and descale the Seabass.
Place onto a plate which can be placed in a steamer.
Put ginger strips onto the fish.
Steam for about 10 minutes.

Meanwhile, heat oil in a pot and after fish has been steaming for 10 minutes, carefully pour the hot oil over the fish and add spring onions.
Continue to steam the fish for another 3 minutes, then add soy sauce to taste and coriander as garnish over the fish.

Serve with steamed rice.
If you are lucky enough to be invited to a Chinese New Year dinner, don't forget the most important traditions. Chinese people love the colour red esp during the New Year as it symbolises energy, happiness and good luck. And so red packets containing money (hong bao or lai see) are traditionally given by family to children. Only married people give them to those who are not married. Giving red packets to children is seen as giving them energy, happiness and good luck!  

Other traditions include spring cleaning the house before the New Year. On New Year's Day, do not wash your hair (or even cut it through the New Year season), mop the floor or vacuum as that would mean you wash all your wealth away for that year. Be sure to wear new clothes and new shoes.
Above all, we hope that you enjoy the day and want to hear all about your celebrations.
Gong Hei Fat Choi!