When spring is in the air
When that cold nip has not quite left the air but the clear skies, daffodils, cherry blossoms and snow drops, lift their heads, when the calls of the birds returning from their long migration, herald the mornings, when warm winter coats are swapped for their lighter counterparts and wellies take their place on the boot racks, then we know, that Spring is here. It's a lovely time in London and particularly in St John's Wood, surrounded by the green open spaces of so many parks. The roundabout in front of St John's Wood church bursts into colour with tulips and other spring flowers as do the gardens of St John's Wood church and as you take in the colour and draw in the fresh nippy air, you thank God for the beauty around you and for the opportunity to be part of this lovely little village.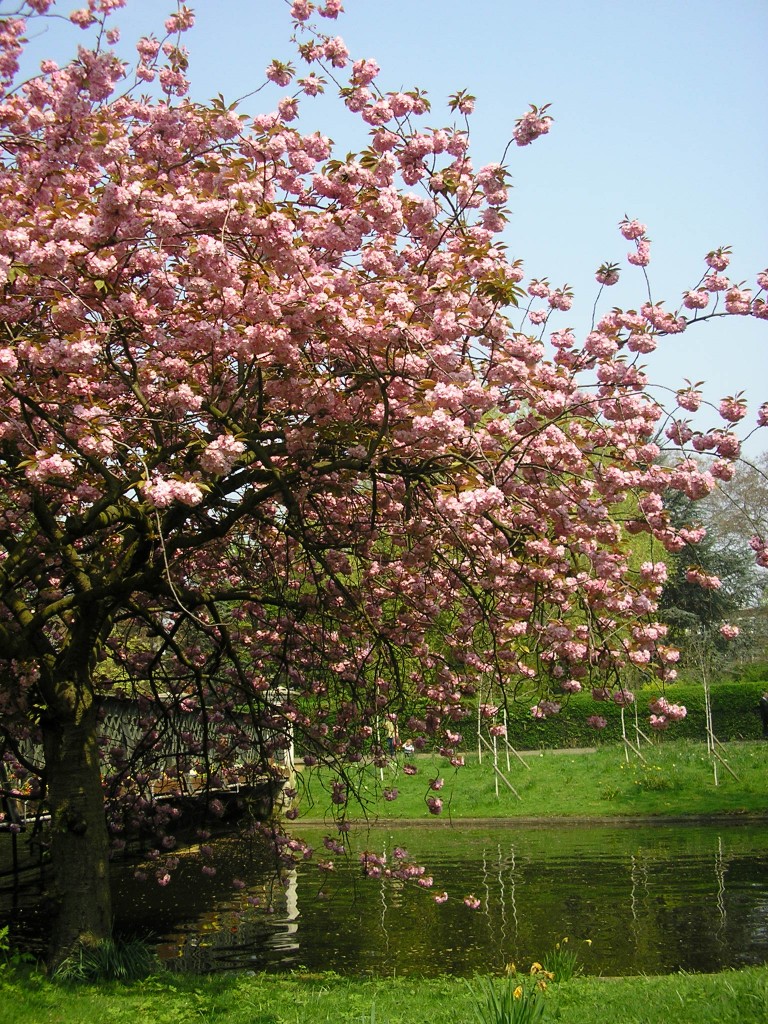 The Easter Fayre (which is also held in the summer and at christmas) organised by the St John's Hospice takes place every year and is a lovely village fair that never fails to attract the young and the old. Takes place on St John's Wood High street and has a variety of fair ground type attractions and character meets.

Classic Car Parade showcases old crocs and has a wonderful atmosphere with music and food stalls and it is a lovely family event. Takes place on St John's Wood High street.
Easter egg hunts
Some of the most fun easter egg hunts take place around Hampstead. St John's wood church has a mini egg hunt after the morning service which is lovely for the kids especially as Father Anders is on hand with a huge basket of supplement eggs in case anyone feels they didn't collect quite enough!!
Other places are,
Willows Farm which organises a hunt (although admittedly their halloween pumpkin picking and their Father Christmas grotto are miles better than their egg hunt which is approximately 30 seconds of hunting), http://www.willowsactivityfarm.com/visitor-information/
Fenton House, http://www.nationaltrust.org.uk/fenton-house/ (the trail is organised by Cadburys) and the lovely gardens at Fenton House, provide the perfect hunting ground.
If you want to venture a little further out, about an hour to an hour and a half outside of London is the wonderful Waddesdon Manor. They organise the really amazing Colourscape exhibition that is a sensory fantasyland for adults and children alike and the vast grounds also host a fun Cadbury trail easter egg hunt. http://www.waddesdon.org.uk/ Definitely worth a trip out. A maze of tunnels that cleverly capture and manipulate natural light, we loved the Colourscape exhibition as much as our little one did.